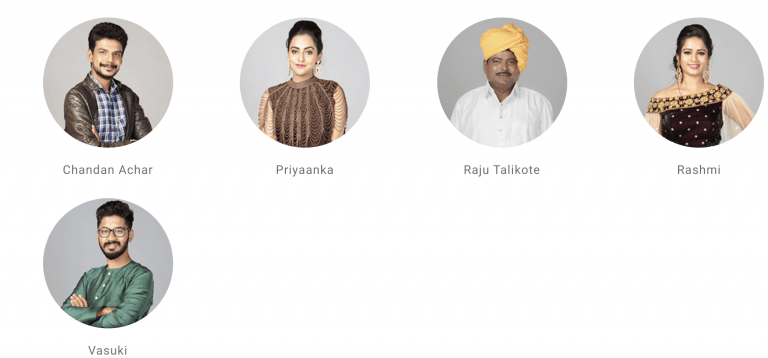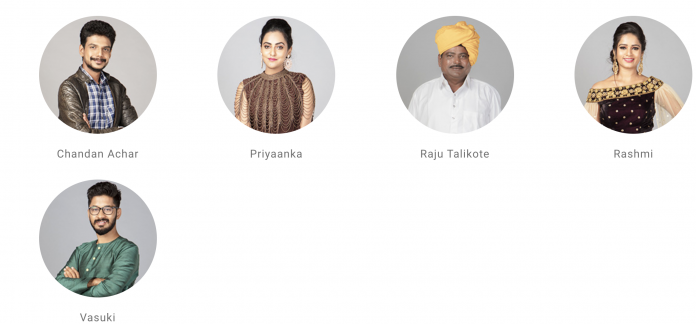 Bigg Boss Kannada season 7 has reached elimination for week 3 and today being 2nd November and a Saturday, nominated contestants are gearing up for elimination. Our voting results points that either Chandan or Rashmi or Tallikote are eliminated this weekend. Vasuki and Priyanka are in safe zone with both getting enough votes while the other three are in dangerzone.




Kiccha Sudeep's Bigg Boss Kannada 7 has been one of the most entertaining seasons of the show. The popular reality show, which started its journey on October 13, has witnessed a roller coaster ride so far. Each week is coming up with new twists for both the audience and contestants on BBK7 especially with in the form of eliminations. And after having an interesting week inside the glasshouse, the inmates are gearing up for the third elimination of the season.
This week Chandan Achar, Priyanka, Rashmi, Vasuki Vaibhav and Raju Talakoti have been nominated for elimination. One of these contestants will be evicted during Super Sunday With Sudeep based on the audience votes. While the audience has been voting to save their favourite contestant on the show, Chandan's nomination has raised a lot of eyebrows. To note, Chandan has been in the danger zone ever since Bigg Boss Kannada 7 went on air. And with his third nomination in a row, speculations are rife about his journey on the show. Now, only time will tell if Chandan will be lucky again to escape the eliminations.


Meanwhile, housemates have got their first queen of the season after Priyanka emerged as the winner of the recent task. However, Sujatha got injured during the task which left everyone concerned about her. On the other hand, the inmates also got a chance to review the emperors of the house including Jai Jagadish, Vasuki Vaibhav and Priyanka by honouring them with garlands. Interestingly, it was Priyanka who won the most garland and was nominated for the upcoming captaincy task. Will she also become the next captain of the house? Let us know your thoughts in the comments section below.