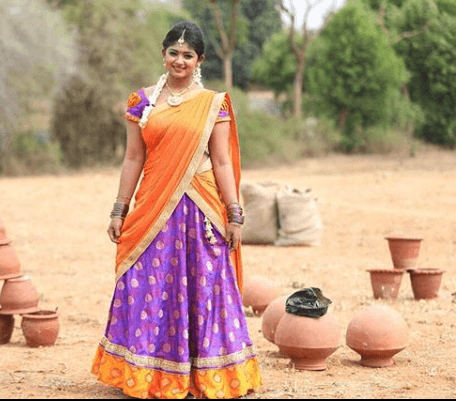 Bigg Boss Kannada enters its thirteenth week. The drama, chaos, fun and fights continue to a great extent in the Bigg Boss Kannada 7 house. A lot of shoulders have been rubbed this week and there will not be any eliminations this week though there is a fake nomination. As Bigg Boss Kannada 7 enters the decisive phase where contestants are taking the game seriously, the thirteenth week popularity standings of Bigg Boss Kannada 7 contestants will be a very important one.




The weekend episodes promise a lot of action and suspense as the host Sudeep Kiccha digs into the happenings of the week. Though eviction nominations have been announced, it is becoming quite obvious that Harish or Kishan will be evicted this week. Harish was fake eliminated two weekends waging a long fought battle in the Bigg Boss house this season. However, last week's eviction battle was between Kishan and Chandana which saw the latter going out of the house.
Chandan Achar Climbs Up to Tie With Shine Shetty At First Position, Will He Overtake Him?
Chandan Achar has been a showstopper for Bigg Boss Kannada 7 in the recent times. His popularity surge is phenomenal and he looks like a tough contender against Shine Shetty's dominance as the most popular contestant. Interestingly this week, Shine Shetty lost his lead to Chandan Achar who is now tied at the top position. With another day of voting remaining, will Chandan overtake Shine Shetty as the most popular contestant for the first time in this season?
Will Shine Shetty Emerge As the Most Popular Contestant this week As Well?
According to last week's popularity voting results, Shine Shetty won the voting with Chandan Achar in second position. However, it will be interesting to see if Shine can hold his lead at the top as the competition gets tougher.
Shine Shetty is enjoying a lot of coverage and it looks like his mother's surprise visit will add to his emotions.
Deepika Enters the Top 5 After a Popularity Slump!
Deepika Das was one of the most popular contestants in Bigg Boss Kannada 7. However, her popularity took a downfall after she ensured Priyanka becomes the captain of the house instead of Chandan who deserved it. It will be interesting to see if Deepika Das can revive her fortunes in the house in the upcoming weeks. However, the good news for Deepika's fans is Deepika Das entered the top 5 of this week's popularity vote.
Bigg Boss Kannada 7 Week 13 Popularity Poll Vote Results Standings – January 11th
Shine Shetty – 28% vote share
Chandan Achar – 28% vote share
Vasuki – 9% vote share
Bhoomika Shetty – 11% vote share
Kuri Prathap – 5% vote share
Deepika Das – 6% vote share
Harish – 1% vote share
Kishan – 4% vote share
Priyanka – 7% vote share
Bigg Boss Kannada 7 Week 13 Popularity Poll Vote Online
Who is the Most Popular Contestant In BBK7 This Week?
Who do you think deserves to be the most popular contestant for this week? Vote now and comment below.