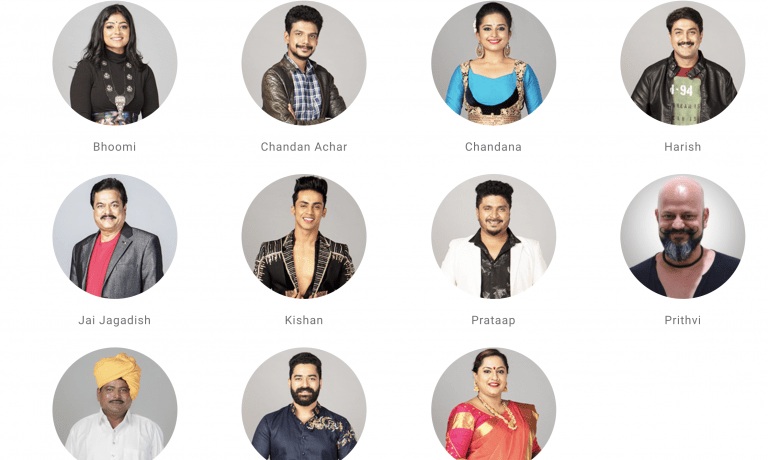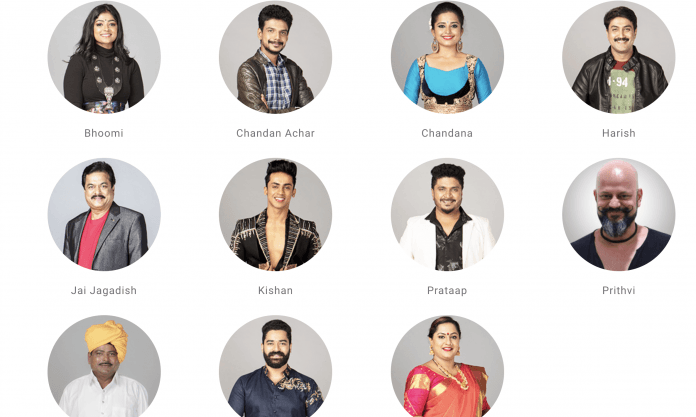 Bigg Boss Kannada completes its fifth week. The drama, chaos, fun and fights continue to a great extent in the Bigg Boss Kannada 7 house. A lot of shoulders have been rubbed this week and Shine's nomination for eliminations is crucial. As Bigg Boss Kannada 7 enters the decisive phase where contestants are taking the game seriously, the fifth week elimination of Bigg Boss Kannada 7 this week will be a very important one.
The weekend episodes promise a lot of action and suspense as the host Sudeep Kiccha digs into the happenings of the week. Though eviction nominations have been announced, it is becoming quite obvious that Sujatha or Jagdish will be evicted this week.
Fourth Elimination Nominations For Bigg Boss Kannada 7  Week 5
Bhoomi
Chandan Achar
Chandana
Harish
Jai Jagadish
Kishan
Prataap
Prithvi
Raju Talikote
Shine
Sujatha
Bigg Boss Elimination Week 5 Results – Who is Safe?
Shine, Bhoomi, Prithvi and Kishan are likely to be safe this week as they performed well in the tasks. Jai Jagdish is in the bottom of audience voting right from day 1. Harish Raj enjoyed the privilege of captaincy last week. However, he is also in the danger zone for this week.
Bigg Boss Elimination Week 5 Results – Who is in Danger?
Raju Thalikotte, Sujatha, Chandana and Chandan are the remaining contestants in danger. Considering that the previous evictions have been female contestants, however, Jai Jagdish and Raju are in danger in terms of audience voting results.
Raju is enjoying the support of Uttar Karnataka but it would be interesting if his support base can save him yet again.
The house has five female contestants and nine male contestants which makes it clear that a male contestant – Chandan, Raju, Harish or Jai Jagdish might leave the house today.
So. there is a strong chance of either Sujatha or Chandana getting eliminated this week in Bigg Boss Kannada. However, for the past three weeks, female contestants have been shown the door one after the other. There are five female contestants and nine male contestants.
If the channel takes this into the consideration for this week's eviction, one among Chandan Achar, Raju Thalikote, Harish Raj and Jai Jagadish might be evicted from Kiccha Sudeep-hosted Bigg Boss Kannada 7.