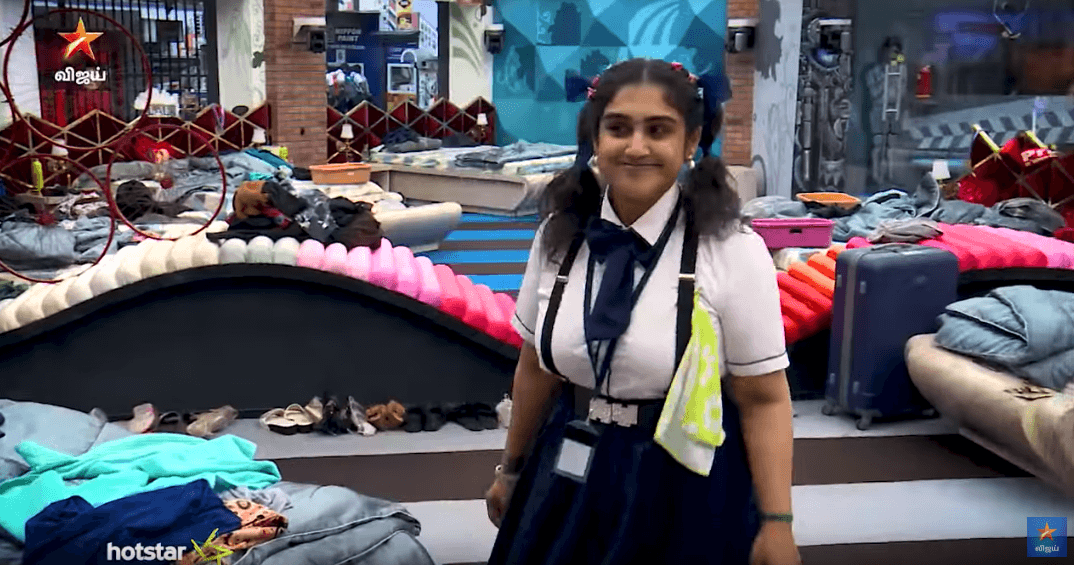 A new task has been given to housemates today after yesterday's Eviction and this week's elimination nomination process over. The Bigg Boss house is like a school, with both Kasturi and Cheran acting as teachers and others as schoolgirls.
The schoolgirl's role perfectly fits Losliya. Her performance as a little girl is whimsical. This week someone could not call Losliya the Worst Performer. Sandy as usual makes fun of Kasthuri in the promo video. Since this is a task Kasthuri has to adjust about whatever fun Sandy makes about her.
Kavin, Sherin, and Tharshan mixes romance with task as usual. Vanita's role as a student is terrible. Viewers must have guts to see all this. Overall this week's task looks to be a hilarious one. What's your take on these housemates as students, share your views in comments below.