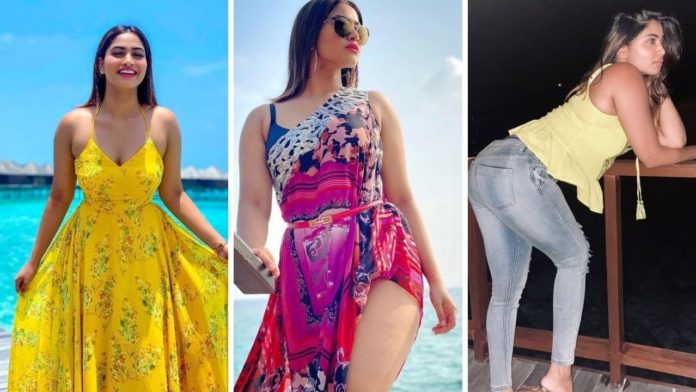 As Tamils ​​worldwide, including Tamil Nadu, celebrate Tamil New Year today, various political party leaders and film personalities, including Prime Minister Modi, are wishing people a Happy New Year.
Shivani Narayanan, one of the Bigg Boss Tamil season 4 contestants, updated her Instagram page that she wishes her fans a Happy Tamil New Year. She also posted a glamorous photo of herself in a saree.

Millions of her followers have shared this photo. And as usual, they have been recording various comments, including 'What a beauty fairy' 'Beautiful' 'Singappenney.' It is also worth mentioning that it has been only an hour since Shivani posted this photo. It has received more than a million likes.