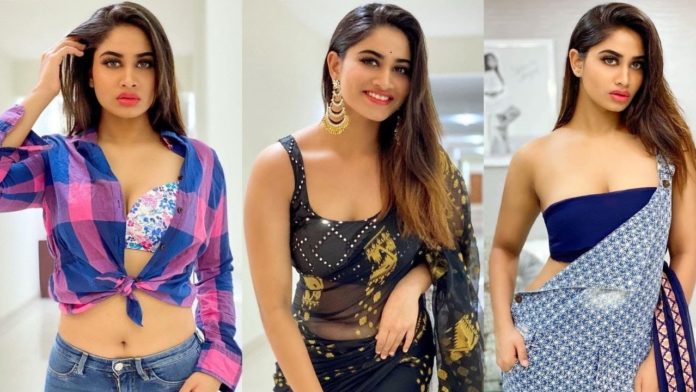 Shivani Narayanan, one of the Bigg Boss contestants, remained silent for almost 80 days. But it is noteworthy that Shivani left the Bigg Boss house as a 'singapen' after playing immensely in the last Ticket to Finale task.
At this point, she stopped posting sexy photos on her social media page after the Bigg Boss show and has been posting traditional photos for the past few days. However, as usual, the likes and comments for each of his photos are accumulating.

She has posted a photo of herself in front of the temple on his Instagram, saying that he is going to the temple in search of peace in this situation. Shivani posted a post on her Instagram with a photo saying that she found peace after worship at the Padi Shiva Temple near Chennai. It is noteworthy that congratulations have been heaped on this photo of Shivani, and more than a thousand comments have been accumulated so far from her fans.