The fight between Joe Michael and Balaji Murugadoss has reached a climax. Balaji Murugadoss is one of the most critically acclaimed contestants in the Bigg Boss show. Bigg Boss has been embroiled in controversy ever since he left home.
Balaji Murugadoss has received maximum abuse among all the participated Bigg Boss contestants. Then there was the beauty pageant in which Sanam Shetty participated, and Balaji referred to it as 'Dubakkur Pageant.' Balaji also said that Sanam Shetty won the beauty pageant only by making compromises and adjustments. But it saved Balaji from airing it on Vijay TV's Big Boss show.
It was only later that it was revealed. But the only thing that aired was what Dubakur claimed to be the pageant. Kamal rebuked Balaji in this regard. Joe Michael, the organizer of the beauty pageant, condemned Balaji's speech. He also apologized for calling their beauty pageant "Dubakkur Beauty Contest"; otherwise, he would have to face legal action.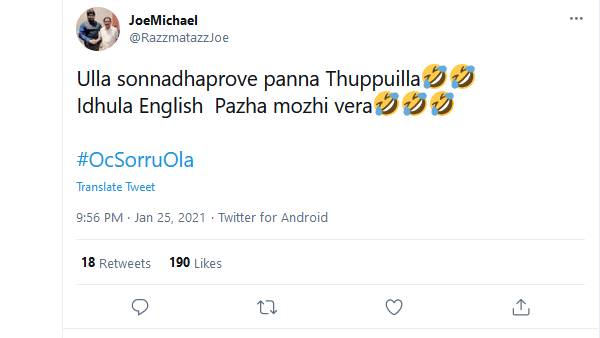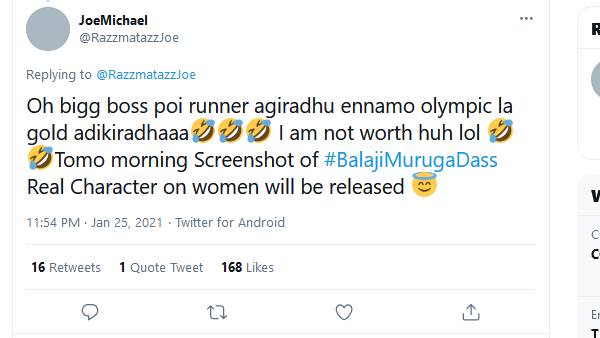 Joe Michael, who responded to a question from fans after the end of the Big Boss show, has also been sent to Summon Balaji's house. He said his personal number had also been sent. Balaji Murugadoss has spoken to Joe Michael on the phone about the matter. It seems that there is no harmony between the two. Following this, Balaji Murugadoss posted an English proverb on his Twitter page that a barking dog will not bite.
Adei Ola Sombus Enga daw Irukinga 😇😉🤣🤣

— JoeMichael (@RazzmatazzJoe) January 25, 2021

In response to this, Joe Michael has posted that there is no such thing as a proverb. The English proverb here is different. He also posted that the conversation between Balaji and himself on the phone will be released soon.
Joe Michael, who has also posted that the entire audio conversation will be uploaded on YouTube, has also posted smileys referring to what Balaji said as barking dogs.