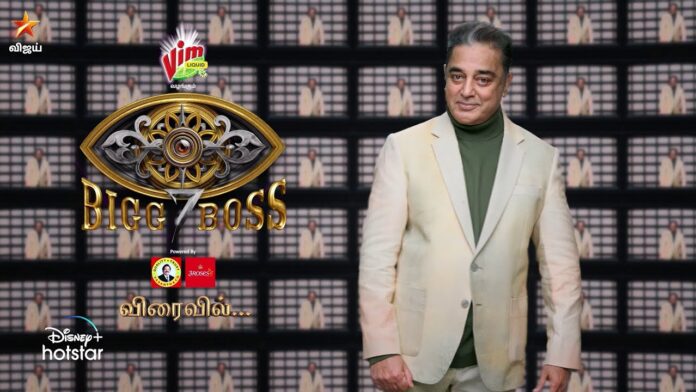 The entertainment world is abuzz with anticipation as Vijay TV's Bigg Boss is just a few weeks away from kickstarting its latest season. While the official contestant list remains under wraps, several rumors have been making rounds, giving us potential glimpses into this season's ensemble.
Names like Jacqueline of Vijay TV fame, "Night's Shadow" starlet Rekha Nair, journalist-turned-actor Bailwan Ranganathan, and Rakshita's spouse Dinesh (a former contestant), are reportedly making a comeback. Other anticipated participants include actor Prithviraj, Coimbatore's renowned driver Sharmila, and news anchor Ranjith.
Two intriguing prospects have emerged lately: Ma Ka Pa Anand, who was whispered to join last season, is now strongly rumored to make his debut this season. Furthermore, the grapevine is abuzz with talks of Indraja Robo Shankar, known for her role in Vijay's 'Bigil', joining the Bigg Boss house. Indraja's participation is gaining extra attention considering she is slated to tie the knot soon.
With such tantalizing tidbits making the rounds, the excitement is palpable. We'll have to keep our eyes peeled to see which of these rumored celebrities make it to the coveted Bigg Boss house this season! Stay tuned for more updates.