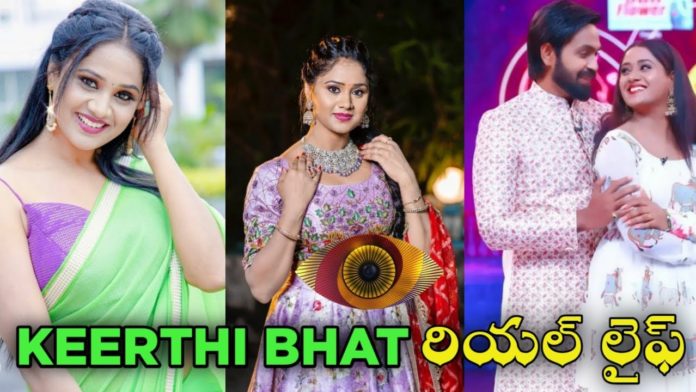 No audience does not know the Bigg Boss show. Starting abroad, this show has been successfully run in Hindi for the past few years. This big boss culture has increased in the south as well. Bigg Boss show became a hit in every language. The show was also a hit in Telugu, Tamil, Kannada, and Malayalam. Now the sixth season has started in Telugu. The show started grandly at 6 pm on Sunday.
Nagarjuna made a rousing entry. He was enchanted with songs. He explained and showed one area. But Keerthy Bhatt, famous as Karthika Deepam Hima, the serial heroine of Manasichchchudu, entered this house as the first contestant. Keerthy Suresh made a grand entry by stepping to the folk song Gandhari Gandhari.
If you have talent, everyone can grow. You are a part of every house. Nagarjuna praised Keerthi Bhatt. Keerti says that the emotion of being a father is always there. She said that she has a daughter and adopted her. All my family also died in an accident. I was in a coma for a month. No enemy should be in a situation like mine.
All my relatives also took my property and threw me on the road. But now I have come on the stage of Bigg Boss. She said how she was going to play the game of Bigg Boss and that I had to mingle with different people in the Bigg Boss house. And in the card she took, it said back pain. Nagarjuna said I would tell you later what is the use of that.