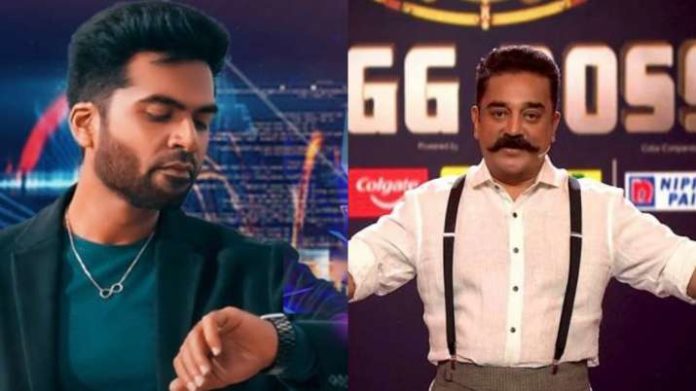 One of the most popular Vijay TV shows is Bigg Boss.  Until now we came across 5 seasons and one Bigg Boss Ultimate season. No season has ever failed to hit the No. 1 spot in people's mind. In particular the season 5 contestants were given an ultimate participation. Raju, Priyanka, Aari, Bala played a predominant role in Bigg Boss recent seasons.  To make a feast for us , Bigg Boss Season 6 is going to be aired on Vijay TV and Disney+ Hotstar soon.
Some unofficial news is going around on the web. According to them, the Bigg Boss Season 6 is going to start in the month of October. Due to Covid restrictions and all that, the last two seasons started late and ended so soon. But this time it is going to be a grand start for BB S6. The information from social media has confirmed us that the BB S6 promo shoot has already started. So sooner we can expect the Bigg Boss season 6 to be telecast on Vijay TV.
Who will host it?
A significant role in Big Boss is hosting. From the 1st season to BB Ultimate season the program is hosted by Mr. Ulaga Nayakan Kamal Hasan.  But due to some unavoidable situations, he discontinued the hosting in BB Ultimate in between. To fill up the gap Ramyakrishnan was put up as host for a week. After that also, he couldn't contribute his time in BB Ultimate hosting. Finally, most of the audience's expected little super star Mr. Silambarasan came as host to replace Kamal Hasan's place.
Initially he struggled in hosting the show and afterwards he started to cover the audience with his charm and unique style of hosting. His approach towards contestants is always cool and easy going. So that all the contestants became so close to him. In such a way he hosted the show successfully.
Having Mr. Simbu in mind, many have a confusion like who will be the host for BB S6. But as per the social media the host is going to be Mr. Ulaga Nyakan Kamal Hasan for BB S6. Since he is so popular in Tamil cinema, audiences will love his comeback.
On a summarize note, the Bigg Boss season 6 is going to be aired on Vijay TV and Disney+ hotstar in the month of October. However officially the host and the dates are not yet confirmed. Stay tuned on this page for forthcoming updates.