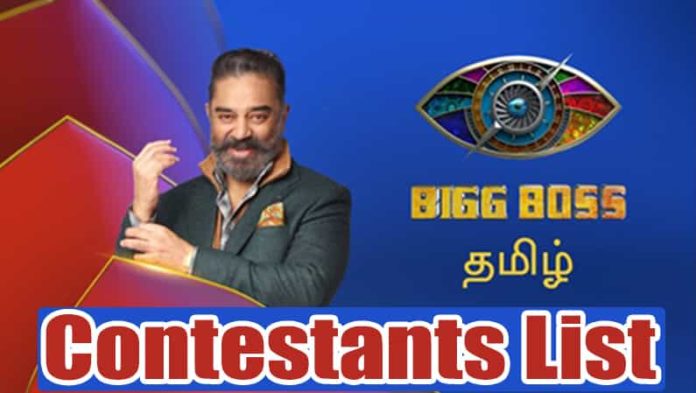 The well-known fact that Bigg Boss Tamil is famous reality show in Tamilnadu, aired on Vijay television and Disney+ hotstar. Until now the Bigg Boss Tamil show has successfully completed five seasons. The speculation of many people is the Bigg Boss show is scripted but the fact is it is not at all scripted. To prove that the Bigg Boss team planned and given open promo by calling common people to participate in the show.
Isn't fun and excited? Yes, Unlike ever the Bigg Boss Tamil team has announced that any common people can nominate themselves for the Bigg Boss 6 Tamil participation.
There are huge response received from the audience after the Promo. Speculations are going high in the media that many common people will try to grab this opportunity to get into the lime light. Two weeks have passed since the release of promo.
Hence there are so many guesses about the participants among the audience and the news is spreading like a forest fire that some of the name lists get confirmed for the Bigg Boss Season 6 Tamil show unofficially.
Bigg boss 6 Tamil probable contestants list
As commoner it is not an easy job to go through social strategy competition, twists and turns, Never-Before-seen challenges, social media humiliation, comments against their behavior. Meanwhile, in recent days getting opportunity is unattainable fruit. So the announcement of Bigg Boss Season 6 is welcoming common people is a great boon to people who are waiting to get media opportunity.
Whoever will be the contestant of Bigg Boss Tamil S6 will undoubtedly create high expectations about the show. As of now we could not predict the contestant list since the applicants are selected through the audition process.
The candidates who applied to the BB6 Tamil show must undergo through strong filtrations of the team to participate in the show. The team has planned to start the show in the end of September or early of October 2022.
So we need to wait until we get the further official notification about the contestant list. Keep visiting our channel for more entertainment updates.