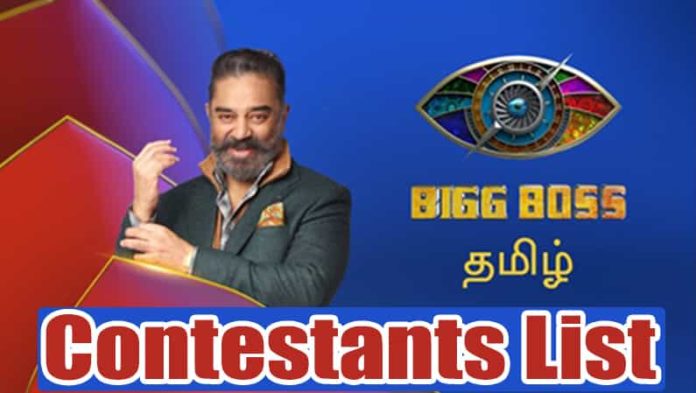 We all know Big Boss-5 was a big hit among the audience. Raju Jeyamohan, is the winner and Priyanka Deshpande is the Runner-up of the Bigg Boss Tamil 5 respectively. Also, BB5 never failed in TRP as well.
In that line-up Big Boss Season 6 is going to be started and aired on Vijay Television and Disney Plus Hotstar soon. Audiences are eagerly waiting for the Bigg Boss Season 6 Tamil. The host Kamal Hassan will be back again to launch yet another exciting season of Bigg Boss Tamil.
Bigg Boss 6 Tamil Contestants List
Monica Richard
Kanmani
Shrutika
Rajalakshmi
Bigg Boss 6 Tamil Contestants List Updates
A big surprise here is, some of the contestants' names were rolling up in social media and the web as well. Undoubtedly the person who is going to take part in Bigg Boss season 6 should have a social media influence. So the below names are suspected to have taken part in BB6.
Monica Richard
As of now, she has become trending in social media. She is an Ex-Wife of music director D Imman. She got divorce in December 2021 and after that D Imman married another person for the 2nd time. At that time Monica Richard shared a congratulations note sarcastically to him. That has become viral in social media. So she expected to be a part of season 6 by the Big Boss Team.
Rajalakshmi
On every season Big Boss team used to have a folk singer. In-line this time BB S6 team is going to have a singer Rajalakshmi. Noticeably she is very active in singing and social media too.
Kanmani
She stole many hearts with her fluency and beauty in reading Tamil news. As like Anitha Sampath she is expected to be in BB S6 from news reading journals.
Shrutika 
Shrutika, who is high in fame because she won the Cooku With Comali season 3. So obviously she can raise the TRP in BB S6.
Along with the above persons four there are two to three persons going to participate in BB S6 from Cooku With Comali entire seasons. But these are all based on social media information. Still now we did not get any official information about the contestants of the BB S6. We have to stay tuned to the Disney+ Hotstar and Vijay TV for more upcoming updates.
Also please check in this page for the upcoming updates about all the contestants, host and so on!