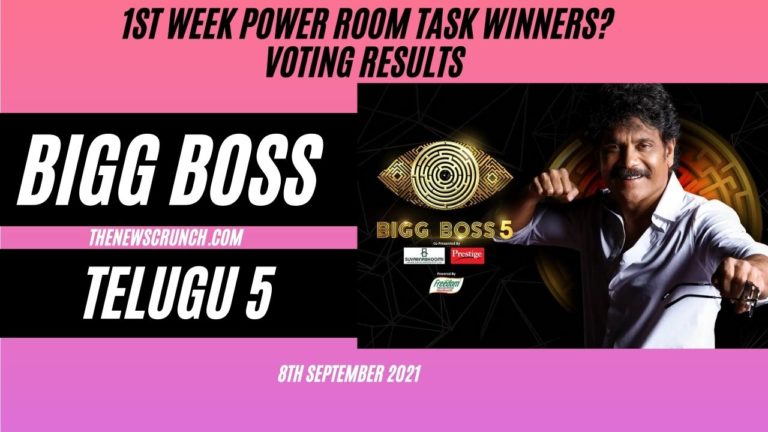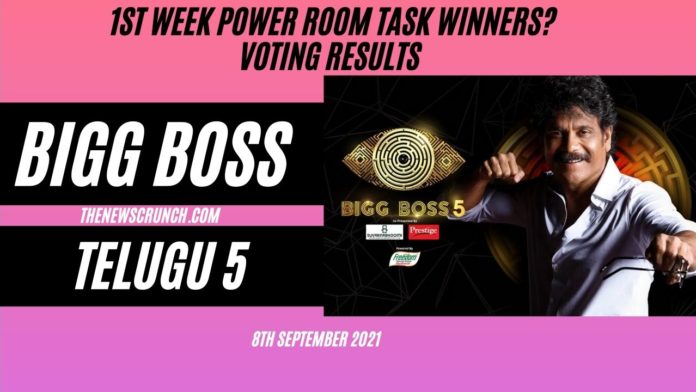 Bigg Boss 5 Telugu progresses through the first week as fights erupt in the house. The contestants grapple to get more traction in the crowded Bigg Boss Telugu 5 house. The elimination nominations are also affecting the mental stress of the nominated contestants. The voting lines for the six housemates opened after Monday's episode on Hotstar.
Six contestants are nominated for eliminations this week. Bigg Boss set the tone for the first week's captaincy task. The first-week elimination nominations are quite tricky and will see the early exit of one contestant. Few contestants like Hamida, Ravi, Manas and Jaswanth are making early gains in the Bigg Boss house.
Bigg Boss 5 Telugu Nominations List Week 1
RJ Kajal
Ravi
Maanas
Jaswanth
Sarayu
Hamida
Bigg Boss 5 Telugu Voting Results Day 2
RJ Kajal – 13% vote share
Ravi – 29.5% vote share
Maanas – 18% vote share
Jaswanth – 25% vote share
Sarayu – 6% vote share
Hamida – 8.5% vote share
Bigg Boss 5 Telugu Week 1 Elimination and Voting Analysis – 8th September 2021
Sarayu slips  to the last position in the voting results on the second day. Hamida's fan base is increasing by the day. However, her content base is mediocre in the first three days.
The fight between Anee Master and Jaswanth might impact his longevity in the Bigg Boss house. However, Jaswanth continues to hold the second position.
RJ Kajal's tussle with Lahari proved her clear headed attitude. Kajal records a mild spike after her clarity of thought was exposed.
Hamida was the next in line to face the argument with Lahari. However, it would be interesting to see if the audience back Hamida this week.
Ravi continues to lead the voting results for the first eviction in major unofficial polls. However, will he sustain his popularity?
Manas is doing well in the first week with his matured game at display
Voting missed call numbers of nominated contestants in the first week of Bigg Boss 5 Telugu:
RJ Kajal: 8886658201
Ravi: 8886658212
Maanas: 8886658204
Jaswanth: 8886658208
Sarayu: 8886658209
Hamida: 8886658211
Bigg Boss Telugu Season 5 Voting through Hotstar:
Bigg Boss Telugu season 5 voting process on Hotstar involves logging into the app through email/Facebook.
The viewers are required to search for the Bigg Boss Telugu season 5 episode of a particular day and click on the vote option that can be seen below the episode video.
Among the nine contestants nominated for elimination this week, you can vote for your favorite contestant(s) and cast your vote.
Every user will be given 10 votes per day, either cast for one contestant or split among multiple contestants.
Also, vote at TheNewsCrunch UnOfficial Poll to get transparent voting results daily.