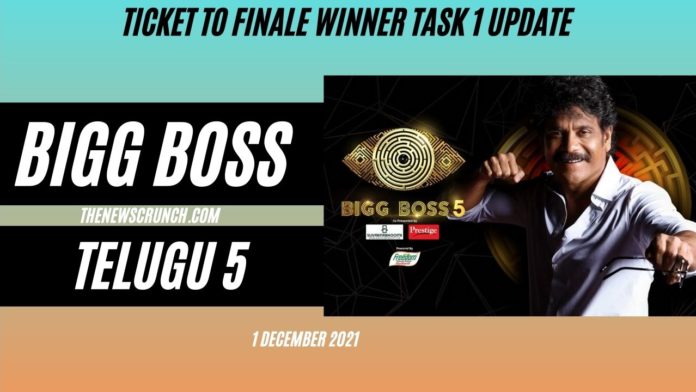 Bigg Boss 5 Telugu is a few weeks after from crowning the deserving Bigg Boss Telugu Season 5 title winner. The ticket to finale tasks are a real test to the contestants in the quest to become the first finalist of Bigg Boss 5 Telugu. The first task of ticket to finale is the 'Endurance task'. The audience are excited to see the first finalist of the controversial reality show.
Bigg Boss 5 Telugu Ticket to Finale Updates – Endurance Task Winner
The first task in the Bigg Boss 5 Telugu ticket to finale involves a test of endurance. The contestants need to stand in a vessel filled with ice and protect their basket filled with balls. If they step out of the ice vessel, the other contestants can remove their balls. A massive fight erupts as usual and Sunny was in the limelight of the same.
Priyanka, Siri and Kajal need to get competitive as they are in danger of elimination this week. However, Maanas is the deserving winner of the first ticket to finale task.
Bigg Boss 5 Telugu Ticket to Finale Points Table (as of December 1st 2021)
Maanas – 11 points
Siri – 10 Points
Sreeram – 10 Points
Shannu – 9 Points
Sunny – 8 Points
Priyanka – 5 Points
Kajal – 5 Points
Bigg Boss 5 Telugu Ticket to Finale
Maanas won the first task in the ticket to finale challenge. However, two more tasks are pending to test the Bigg Boss 5 Telugu contestants. However, the first finalist will get a chance to save him/her from the crucial nominations for eviction this week.
The grand finale of Bigg Boss 5 Telugu will be held on the 19th of December 2021.