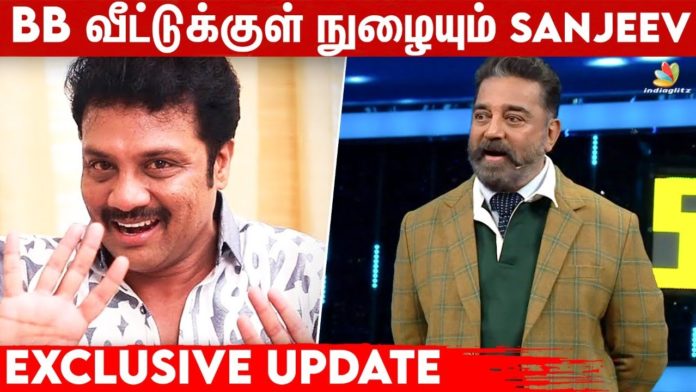 The Bigg Boss house has been home to some of the most exciting and entertaining contestants over the years, and this year is no different. The fifth season of Bigg Boss Tamil has already seen its share of drama, tears, and scandals, but fans are waiting for one particular person who will be chosen among the crowd like a wild card contestant.
Who will it be?
It is worth noting that the Bigg Boss show has been airing briskly for the past 53 days, and now the show is going very interestingly. At this point, we saw shots of a new Wildcard contestant coming up in today's first promo. In that sense, it has been revealed that Sanjeev is currently the newcomer to the show.
Sanjeev, one of Thalapathy Vijay's close friends, is expected to make the show even more exciting by attending the Bigg Boss show.
Sanjeev asked for Imaan Annachi as soon as he entered the Bigg Boss house. In this situation, Cibi asked Sanjeev, 'Is Vijay watching the Big Boss show? Today's promo ends with the question. We will see in today's show what Sanjeev answers to this question.