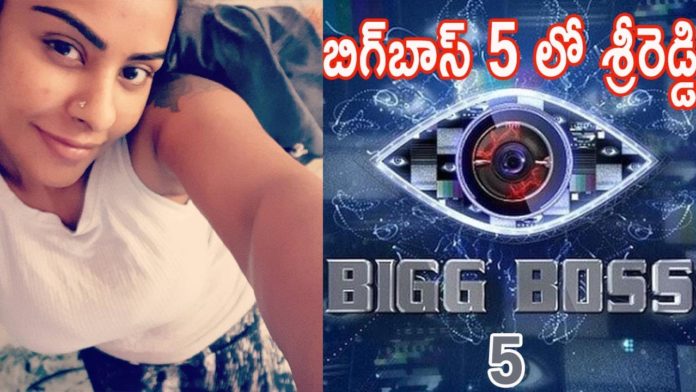 Bigg Boss has become a reality show that has attracted a lot of Tamil fans. The show has attracted a huge fan base in the last four years. It's only been a month since Bigg Boss 4 Tamil has ended. Big Boss 4, which started very late on October 4th due to Corona, ended on January 17th, 2021.
The contestants at home celebrated many festivals like Deepavali, Pongal, and New Year like never before. Season 4 of Bigg Boss took the longest to start due to COVID 19. With just over a month and a half months over after the conclusion of season 4, the talk of the 5th season is just beginning. Netizens are now beginning to question whether Bigg Boss 5 will start in June as usual or in October like last year.
As the town's talk grows, rumors are circulating about who will be competing in Bigg Boss 5 Tamil. It has been reported that the controversial Telugu actress Sri Reddy will be participating in this season.
Usually, various rumors are spread online about the contestants before the Bigg Boss starts. While half true, the rest is a lie that will be revealed when the contestants are officially revealed in the show. This has been going on for the last four seasons. The list of 5th season contestants in that line is already starting to spread.
Netizens are now saying that Sri Reddy has caused various controversies in the film industry and will definitely do some dramatic things if she participated in Bigg Boss 5 Tamil. When asked by the Telugu media about the news, Sri Reddy said, "I have not received an invitation to participate in the Bigg Boss Tamil 5th season."
It is noteworthy that Sri Reddy settled in Chennai for a long time to concentrate on her Tamil movie career. Sri Reddy is expected to star in Silk Smitha biopic soon.