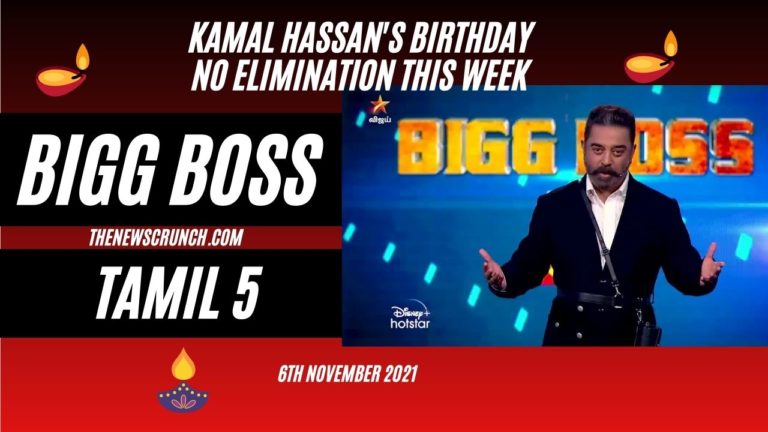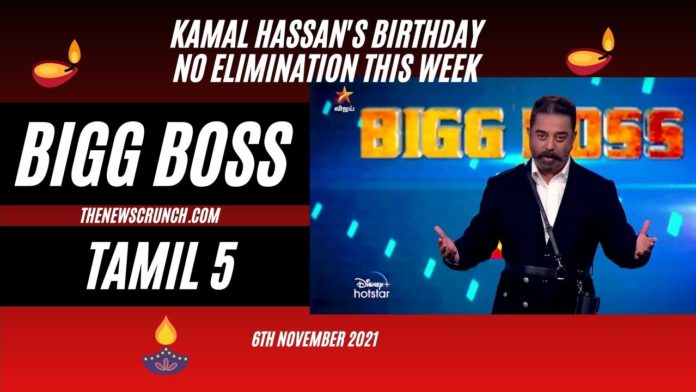 Bigg Boss 5 Tamil completes five weeks of drama, fights and entertainment. After a damp start, the Bigg Boss 5 Tamil contestants are gearing up to make this season more eventful. The weekend episodes are always filled with interesting moments and elimination suspense. Bigg Boss 5 Tamil week 5 voting results indicate danger of eviction for Abhinay and Suruthi.
According to reports, there will be a surprising twist in this weekend's episodes.Bigg Boss 5 Tamil will give a major shock to the audience and contestants during Sunday's episode. The host Kamal Hassan's birthday will take the centre stage during the Saturday's episode proceedings. There will be no eviction in week 5 of Bigg Boss 5 Tamil. 
The host Kamal Hassan is also expected to share his enlightened thoughts on this weekend's proceedings. Kamal will give a major update about Vikram movie as well. Some special guests are also planned for this weekend's celebrations in Bigg Boss 5 Tamil.
However, there are high chances of the nominations getting carried forward to the next week. As a result, Suruthi and Abhinay will continue to face elimination danger next week.