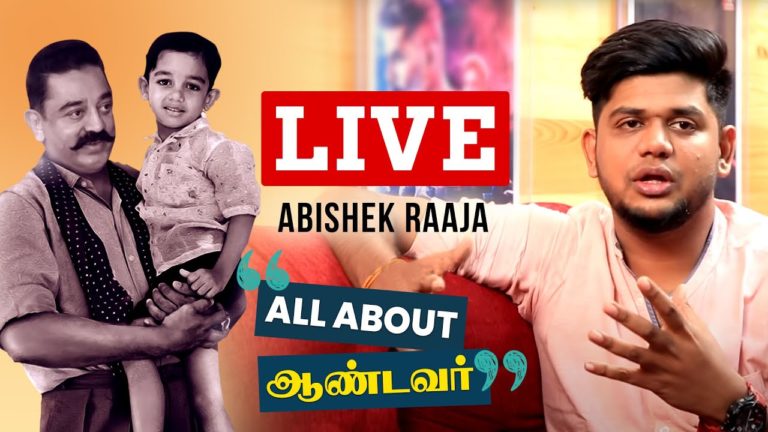 Bigg Boss 5 Tamil starts off on an interesting note as the contestants' exhibit bonhomie. The eighteen contestants entered the Bigg Boss Tamil 5 house after Sunday's grand premiere. Noteworthy models, actors, YouTubers, and celebrities entered the Bigg Boss Tamil 5 house.
However, the most controversial contestant of the whole bunch of Bigg Boss Tamil 5 contestants is 'Cinema Payyan' Abishek Raaja. While his entry was questioned at multiple times during the last week, a viral video has popped up on the first day of Bigg Boss Tamil 5.
In the video, Bigg Boss Tamil 5's contestant Abishek Raaja is addressing an audience from a stage. During his speech, Bigg Boss Tamil 5's Abishek Raaja mocks Kamal Hassan for spreading his political agenda using the Bigg Boss Tamil platform. However, the video is now viral on Twitter and other social media platforms.
Bigg Boss fans and other netizens question the intent of entering Bigg Boss house for a person who hates Kamal Hassan and Bigg Boss. Speculations arise to know if Kamal Hassan is aware of this particular statement from Abishek Raaja. However, the haters of Abishek Raaja got some leverage to spew hatred while the genuine fans of Bigg Boss are looking forward to Abishek's double-headed attitude.
Will #KamalHaasan clarify this with Thiru #AbishekRaaja #BiggBossTamil5 #BiggBossTamil #BBTamilSeason5 #BiggBoss5 https://t.co/iIEwuRUH5w

— #biggboss5tamil #biggboss15 #biggboss5telugu (@thenewscrunch1) October 4, 2021