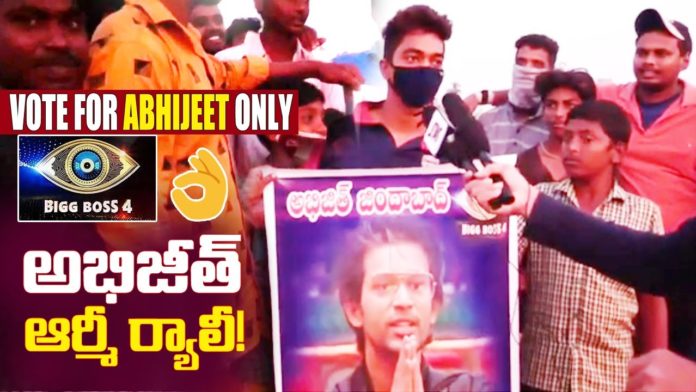 The actual game of the Bigg Boss 4 Telugu grand finale starts today. However, Abhijeet fans are urging everyone to vote for him on social media. He is one of the strongest contestants and has a chance to win Bigg Boss Telugu 4 title. A new campaign has also been launched to vote only for Abhijeet in this order.
Fans hope that Abhijeet, one of the strongest contestants, will be the winner of this season. However, Abhijeet can win only if he gets more votes than the four other contestants competing with him in this finale week.
Abhijeet fans have created a trend on social media. Record tweets (#WeAdmireAbijeet) were made to spread Abhijeet's name at the national level, not only in the two Telugu speaking states but across the country. On the other hand, with the fans' support, Abhijeet crossed the last hurdle in Bigg Boss Telugu 4 and entered the final.
In a short span of time, Bigg Boss 4 contestant Abhijeet has created a trend on Twitter. More than 5 lakh tweets with hashtags related to Abhijeet were received within 24 hours. Fans also started the Soft Corner campaign saying that Abhijeet is an honest man and not the type to hurt anyone. The posts say that the votes should not go to Harika this time; only Abhi fans should vote for Abhijeet.
Bigg Boss Telugu 4 audiences abroad also want Abhijeet's success. Abhijeet fans can give him 10 votes by giving missed calls 10 times every day till midnight on Friday to the voting number and 10 votes through Hotstar App.
Abhijeet Bigg Boss 4 Voting Number – 8886658204