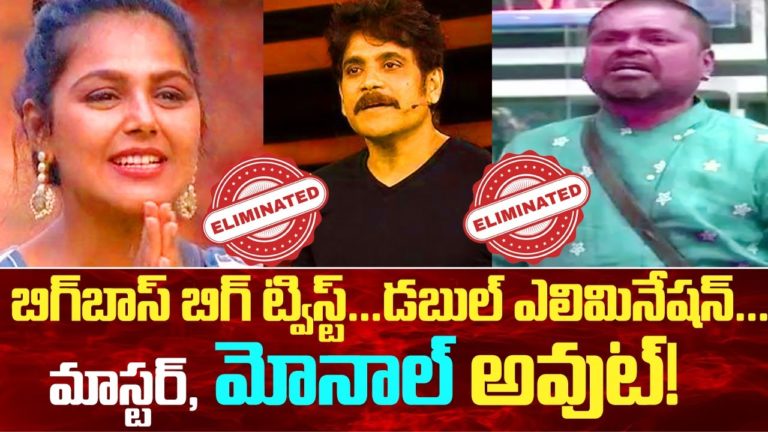 In the last week nominations, Amma Rajasekhar, Akhil, Monal, Ariana Glory, Lasya and Mehboob were nominated. Nagarjuna announced that Amma Rajasekhar had been eliminated and gave a twist at the end. Nagarjuna said that Noel was leaving the Bigg Boss house due to illness and hence has requested that there should not be any eviction during that week. But people are irked as they have voted to support their favourite contestants and in the end, no one was eliminated last week.
Eight crore votes were cast for Noel alone and set aside. However, this week too, Amma Rajasekar was nominated. Also, 59% of the audience wanted to vote out Amma Rajasekhar without a second thought. In the next place is Monal with 18 per cent of the vote is expected to be eliminated next week. Harika was third with 9 per cent votes, while Avinash and Abhijit were fourth and fifth with seven per cent votes respectively. It is becoming clear that more than half the votes were made against Amma Rajashekar for elimination.
But this is where the real story begins. Last week, Amma Rajasekhar was offered a bumper offer to be saved and become a direct captaincy contender. Along with Amma, Harika and Ariyana were selected as the captaincy contestants this week. The three were part of the task colour in the Ring'.
Amma Rajasekar won the task and became the captain of the house for 10th week. However, being the captain of the Bigg Boss House and being eliminated in the same week has never happened in the history of Bigg Boss. It's also widely believed that Bigg Boss is protecting Amma, Monal and Mehboob and hence they're trying their best to save him from eviction. These three have never played better than Divi, Devi and Kumar Sai.
Nagarjuna, who lifted the elimination last week because of Noel has a tough task ahead. Amma Rajasekar with least votes will be the contestant to leave Bigg Boss house. Monal who is next in the list cannot be eliminated as she provides glamour and content inside BB house. Without her, Akhil and Abhijit would not be in the house. The trio is playing a game on a triangle.
Harika, however, got full-screen space this week. Giving her a secret task. Making her, a captaincy competitor seemed to be all part of giving her screen space. And Abhijit and Avinash are okay in terms of the game so Bigg Boss will not do the adventure of eliminating them. So if there is an elimination this week, Amma Rajasekhar should be eliminated .. otherwise, the entire elimination will be lifted. Currently, the third option does not appear except for the two options.
Voting aside, this week's nominations suggest that the nominations will be based on what Bigg Boss says. Yes .. otherwise what is the point of nominating Akhil and Monal? No matter who nominates someone, the hype will not come. But if the nominee nominates Akhil and Monal, who will fall, the hype will not be normal. If there is one romantic love couple in Bigg Boss House, it is Akhil-Monal. However, Sohel brought hype by nominating Akhil and Monal in the nominations this week. In fact, there were no clashes between the two, Akhil said, "You are not playing well in the nominations. You are in confusion. There is no clarity. I do not understand you."