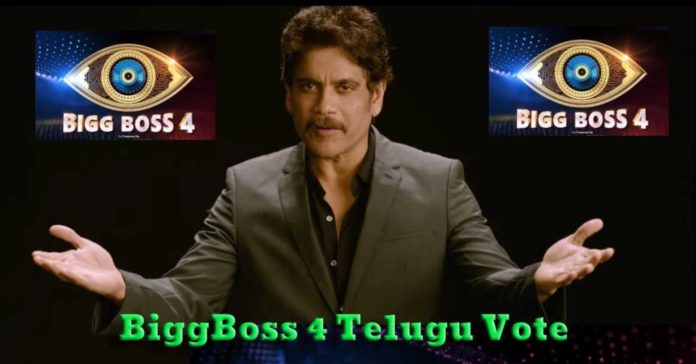 Things are speeding up at a pretty fast pace in the Bigg Boss house. Interesting is how it gets each day as we move forward. The competition bar is set quite high. However, a few contestants have all the love from the audience. The Bigg Boss Season 4 Telugu has beaten all the previous seasons when it comes to TRP. The audience cannot wait for the weekend episodes when Nagarjuna makes his appearance and addresses the contestants.
However, We have successfully witnessed four interesting weeks of this season. There is going to be one contestant eliminated from the show chosen by the audience. In the end, It's the audience votes that matters and not the Competition inside the house. Scroll down to vote for your favorite contestant.
Bigg Boss 4 Telugu Week 4 Nominated Contestants:
The contestants nominated for the fourth week elimination vote out are as follows:
Abhijeeth
Harika
Lasya
Swathi Dixit
Kumar Sai
Mehboob
Sohel
Bigg Boss 4 Telugu Voting Results Updates:
It has just been two days since the voting poll began. However, twists are nothing new when it comes to Bigg Boss. Any contestant can go from being the top 3 to the least any moment. But as far as these two days, The top three contestants with highest number of votes are Abhijeeth, Harika , followed by Lasya.
It is fair to assume that these top three contestants will be safe from elimination. However, The contestants having the minimal number of votes till today are Mehaboob, Sohel and Swathi Dixit. Though Swathi Dixit made her way into the house as a Wild Card entry, she was nominated during the Hitman task. It turned out to be bad for her since she has the least number of votes considering it's her first week in the house.
Kumar Sai and Lasya are quite close to the third position.However, we still have 4 days for the voting to come to an end. The tables might take a turn any moment.
Bigg Boss Telugu Season 4 Elimination Voting Results for Fourth Elimination- Day 3
Abhijeeth (21%, 45,496 Votes)
Harika (19%, 40,243 Votes)
Lasya (14%, 30,317 Votes)
Kumar Sai (13%, 27,352 Votes)
Mehboob (12%, 25,642 Votes)
Sohel (11%, 23,769 Votes)
Swati Dixit (9%, 19,540 Votes)
Bigg Boss 4 Telugu Voting Poll:
Which contestant will get eliminated? Share your thoughts in the Comment Section. Follow Thenewscrunch for more updates.