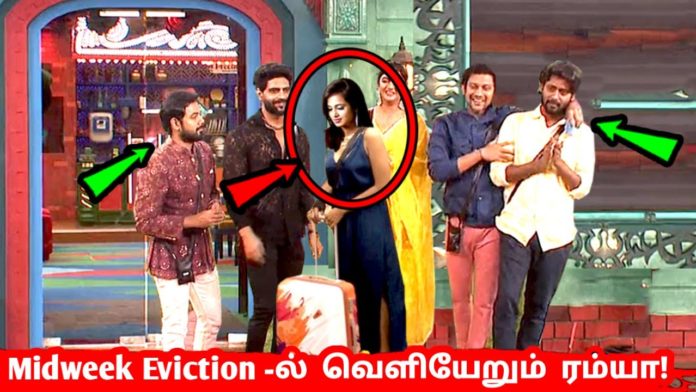 The Bigg Boss will allow housemates to withdraw from the competition by taking a certain amount at the last minute of each season on the Bigg Boss show. It is noteworthy that even last season, Kavin withdrew from the tournament after receiving a certain amount in the finale week. It has been reported that such an opportunity will be offered to housemates this season as well.
It has been reported that Bigg Boss has announced a certain amount for the housemates going to the finals as Aari, Balaji, Rio, Som, Gabriella, and Ramya have qualified for the finals this season.
For the past two weeks, it has been clear to Ramya that Aari is the winner of the Bigg Boss title. So she is said to have taken this opportunity and leave with the money available. Let's see to what extent this information is true.
Yesterday there was an article about how Ramya could win the title of Bigg Boss season 4 and it will be a sad day for Ramya fans if she takes up the cash offer and leaves the house.
If Ramya leaves the Bigg Boss house, it will be interesting to see who will take up the Top 3 spots.
Bigg Boss Tamil Vote Results 13th January: Aari vs Balaji for Top Spot
Both Aari and Balaji will be eying for the Title of Bigg Boss season 4, and both have played really well. While Aari played an honest game, Balaji strategically played the game.
Rio will be the darkhorse as he played the game with a comical attitude, and he has the support of Vijay Tv for the title. But the audience votes so far points to Aari as the winner of Bigg Boss 4 Tamil. With Ramya out of the race, the top 3 will be Aari, Balaji, and Rio.