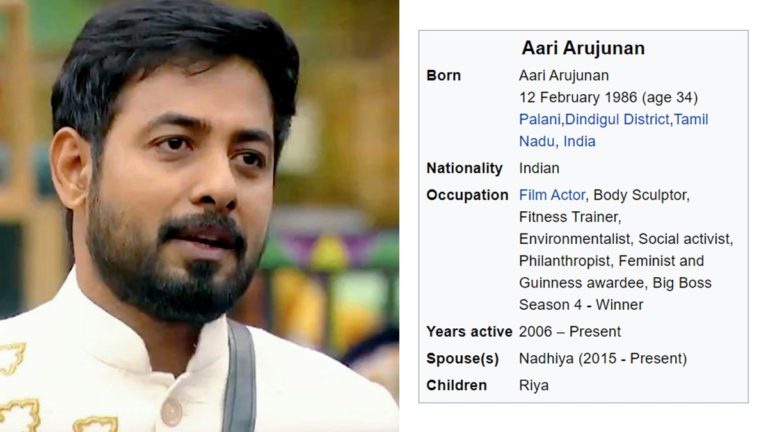 As the Grand Finale of the Big Boss show is about to start in a few more hours, the winner of the Bigg Boss Tamil Season 4 title will be known by the end of today's live event.
Although the decision is already known to all viewers who regularly watch the Bigg Boss show, it is noteworthy that everyone is keeping an eye on the television to see the excitement that ensues when Kamal Haasan announces who the winner is.
In this case, even before the official announcement of the winner of the Big Boss Tamil Season 4 title, it has been reported on Wikipedia that the winner of the Big Boss Tamil Season 4 is Aari.
Aari Army is taking a screenshot of this and viralizing it on social media. Now people are wondering who would have updated about the result on Wikipedia even before the winner's official announcement.