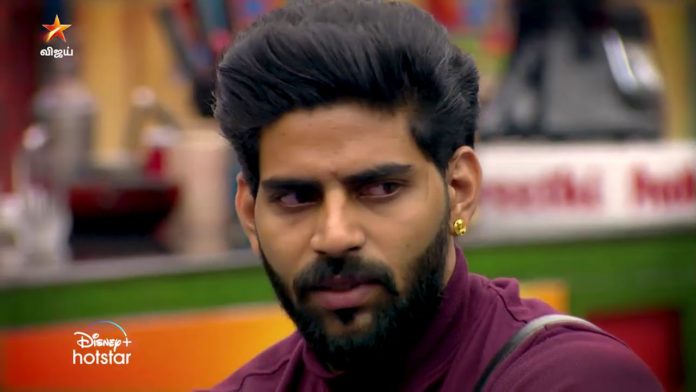 Scenes of Shivani's mother's visit to the Bigg Boss house today were on the first promo, and she was not happy with Shivani's performance inside the house. She even questioned Shivani about the purpose of entering Bigg Boss.
In this situation Shivani is talking to her mother alone for a few minutes very angrily which has come as a shock to the other contestants. Balaji in particular is very upset. Ramya comforts Balaji, who is very upset, thinking that he is the problem that Shivani didn't perform well. But Ramya assures that this interaction between Shivani and her mother has nothing to with her, and hence he should not blame himself. She further added that Shivani's mother pointed out that Shivani didn't play out of her comfort zone.
But Balaji couldn't get pacified with that explanation. He seems to blame himself for this issue and even shed tears and second-guessing his gameplay so far. From this it seems that Shivani's mother did not meet Balaji and only talked to Shivani.