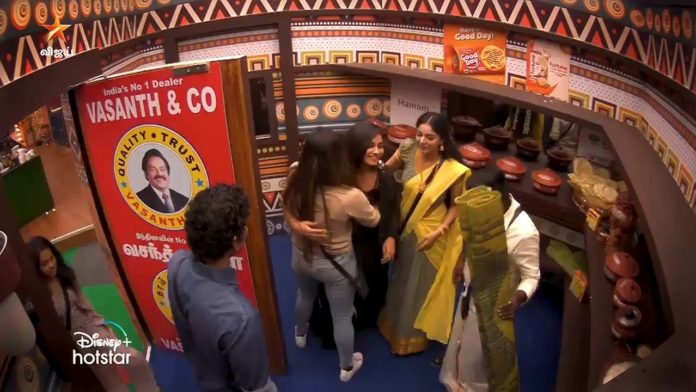 It is seen that the evicted contestants have been coming as special guests since last Monday at the Bigg Boss house, and everyone except Shivani Narayanan and Suresh Chakravarthy has arrived.
At this point in today's first promo video, Shivani was seen giving a surprise entry into the Bigg Boss house. It is noteworthy that Shivani's visit has made all the contestants happy and Shivani is also happy to see her fellow contestants hugging everyone and expressing her happiness.
Shivani, who had hugged Sanam Shetty and Ramya as soon as she came into the house, went straight to Archana and hugged her without seeing Balaji, who had come to see her eagerly. This would have come as a huge shock to Balaji. Following this, scenes like him sadly leaving the place are in today's first promo.
It is also worth noting that the scenes of Anitha walking away from the place without seeing Shivani are in the first promo.