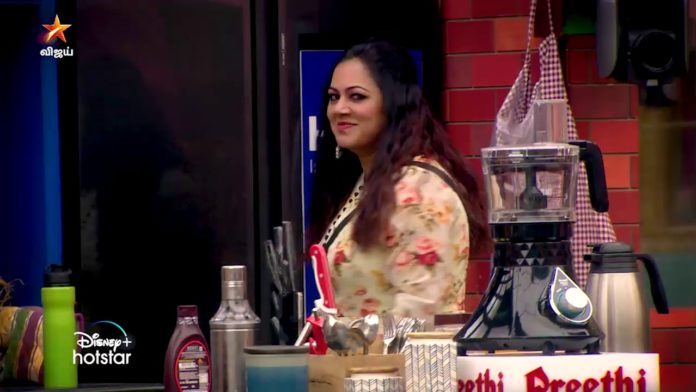 The Archana-led love group at the Bigg Boss house was accused of evicting other contestants without nominating anyone inside their group; finally, the love group broke into a one-way crunch as few of the contestants from the group were evicted.
In this case, it is known that this week is the last, and the finale will be telecasted next Sunday, 17th January 2021. Following this, it was reported that evicted contestants were likely to be special guests inside the Big Boss house this week, starting today, 11th January 2021.
In that sense, a few evicted contestants are coming into the Big Boss house, and it was shown in today's first promo video. Archana, Nisha, Ramesh, and Rekha return to Bigg Boss house today as special guests.
Netizens were surprised to find three members of Archana's love group inside. They are questioning where Sanam and Anitha are. However, other competitors are expected to come tomorrow. Needless to say, after seeing Archana, Ramesh, and Nisha, Rio, Gabriella, and Som reached the limit of excitement. Overall today's show is expected to be lively as special guests have arrived at the Bigg Boss house.
It will be interesting to see if this will affect Som, Rio, and Gabriella's vote results as the audience is still not happy to see the 'love group.'