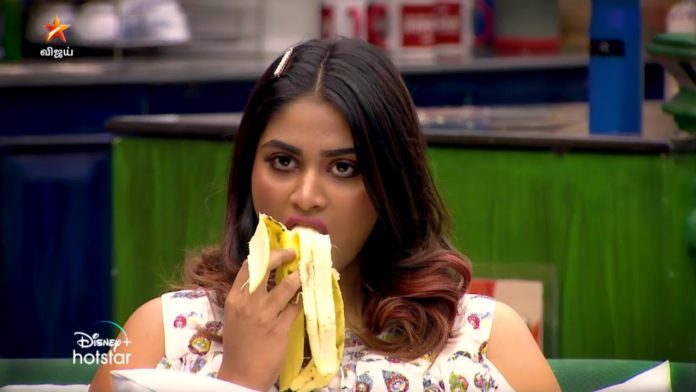 Bigg Boss season 4 Tamil 11th week just concluded with Archana evicted from Bigg Boss house. The 12th week started with the nomination task, and this time the nomination is held in confession room. With just nine contestants remaining things have become even more competitive these days. This week's nomination promo is now released by Vijay Tv.
Somsekar nominated both Shivani and Aajeedh. He also mentioned that both of them have been playing trusting Bala. Both of these are nominated by Anitha. Anitha says the reason is that I don't know what Shivani has done in these 78 days..
Balaji nominated Somesekar. Ramya nominates both Gabriella and Aari. Ramya says the reason is that Aari does not understand the speech of others. Aari nominates Gabriella and Shivani. Aajeedh nominated Anitha and Aari. Gabriella nominated Anitha while Rio nominated Aari in today's nomination.
All in all, it looks like Shivani, Aajeedh, Anita, Aari, and Gabriella have been nominated in this week's nomination. Tonight's episode will reveal who will be in the final list of nomination for this week's eviction.