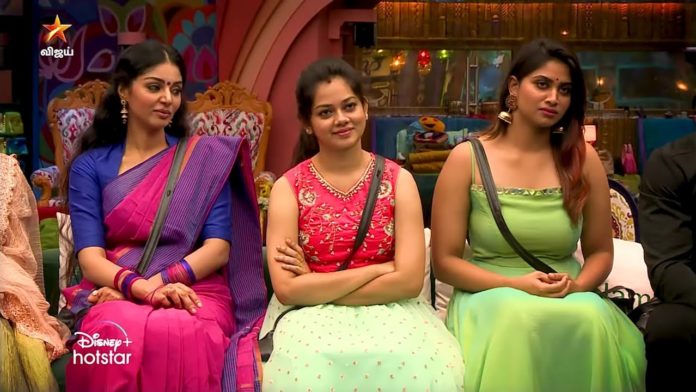 Kamal Haasan asks Anitha, Shivani, and Sanam, who are the last three in the danger zone on the Bigg Boss show, to share their thoughts before announcing the departing contestant as one of them is getting evicted today.
Then Sanam said, 'It would definitely be better if I stay inside the house. That is why I have come. ' Anita said, "I will go and play with satisfaction, but I will play well from now on." Shivani says sadly, 'I respect and accept it because it is the judgment of the people.'
Following this, Kamal Haasan says who will be the next contestant to get evicted, and today's third promo ends. It is noteworthy that all the news reports that Sanam has been evicted from Bigg Boss house due to the least votes among these three contestants. Sanam fans are not happy with this decision. We will have to wait and watch if organizers will bring back Sanam as wild card entry due to popular demand from fans.