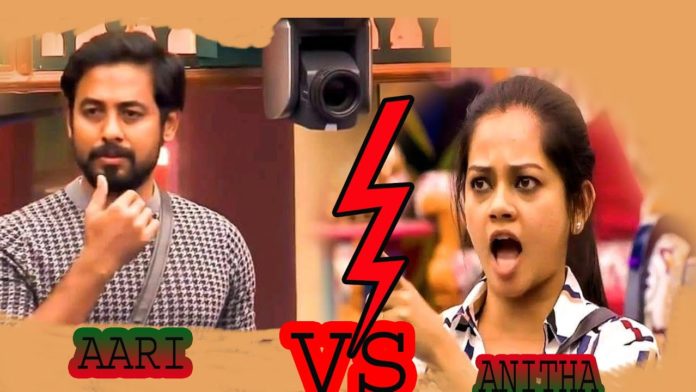 Those who have been playing quietly for the past few weeks at the Bigg Boss house have been saved, and those who have been playing demonstratively and angrily have been evicted. In that sense, Samyuktha, Nisha, and Archana were recently evicted, and this week, Anitha, who was probably angry yesterday, is expected to get evicted at the end of the 12th week.
It seems that Anita's anger at Aari was at its maximum yesterday, and thus the audience has decided not to vote for Anitha this week. Based on the votes received through various unofficial voting polls till today, it has been reported that Anita has received the lowest number of votes, and Aari has the highest number of votes. Aari has got around 49% of votes while Anitha has received only 7.5% of votes.
With four days remaining, anything can happen, but it looks like Anitha might get evicted as of today. A single even usually bring a turning point of the week, and this week, Anitha's outburst on the first day itself has brought displeasure among the public about her.
Anitha even said that she is allergic to shouting when Shivani raised her voice before this incident but following this, Anitha shouted even more, which contradicts her own opinion. This is also pointed out by public on social media.