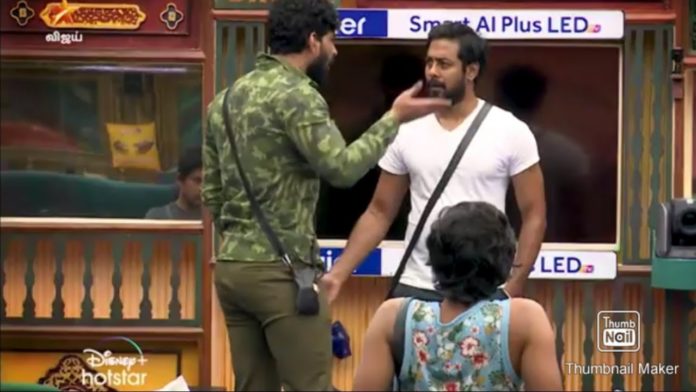 With 89 days completed in Bigg Boss 4 Tamil, there is still only a week to go until the finale week. Contestants are expected to play hard at this stage.
In this position, Aari nominates Bala as the worst performer during the week's Friday best and worst performance selection task. While Aari tries to tell him one thing that happened when Balaji was the captain, Balaji argued to speak about this week only and why is the need to pull now what happened when he was the captain last week? To which Aari responded angrily, 'You don't need to tell me what to say.'
Then Balaji got angry on seeing Aari's action and said, 'Come and tell me if you want,' 'You are talking like an angry man, I have tolerated it so far, I can not tolerate it anymore'. Then Balaji started to walk angrily towards Aari. The conflict between the two was intensified during this argument.
In this case, Balaji is expected to be targeted by Aari's if he gets stuck in the nomination next week as whoever clashes with Aari gets evicted one after the another. But at the same time, it is noteworthy that some negative comments are being reported against Aari today about how he behaved.
Will Balaji get evicted for fighting with Aari? What are your thoughts?