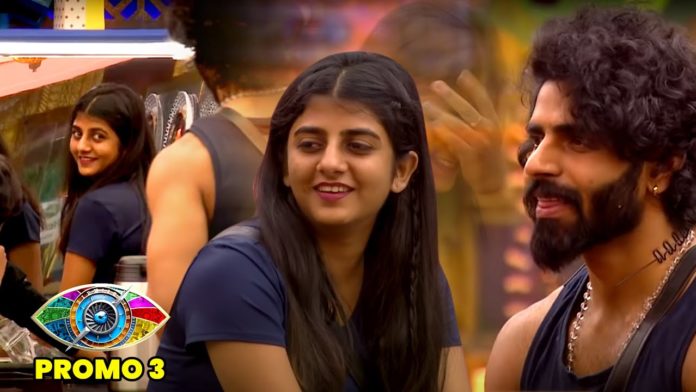 Bigg Boss Tamil season 4 is nearing finals as only three more weeks are remaining, and 8 contestants are inside the house. It is also worth noting that the competition between housemates will be fierce in the coming days.
In this situation, Bala and Gabriella's scenes alternately blaming each other are shown in today's promo video. Gabriella discusses the reason for her nomination this week, stating that Balaji nominated her because she spoke openly about everything in front of Kamal Haasan and didn't do anything strategically like Balaji.
On the other hand, Balaji told Aajeedh that Gabriella backstabbed her by sharing some information which only they two spoke about. Balaji further added that he told Gabriella that he want sure if Archana's motherly love is fake or real, and nobody knew about this until Gabriella told Archana about this.
Since these two are alternately complaining about each other, it is assumed that both are likely to start a problem again soon.