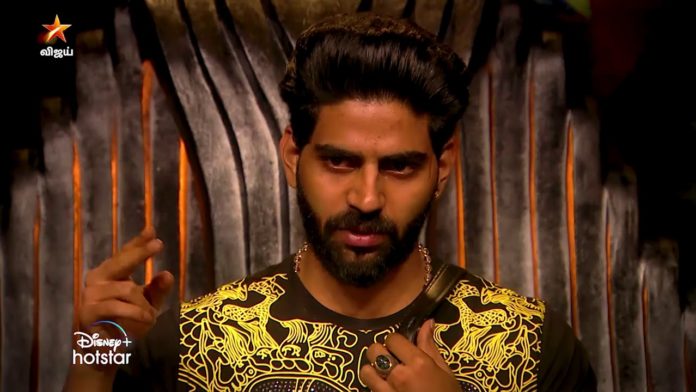 Balaji, one of the Bigg Boss house contestants, used to talk angrily to fellow contestants from day one and then apologized during Kamal Haasan's weekend episodes; this has happened many times in the past. It is impossible to count how many times Balaji has apologized so far in these 90 days.
Netizens' criticisms are that Balaji, who accepted Kamal Haasan's advice and followed it for a few days, is back to his old self. In this situation, he has apologized again today after Kamal Haasan roasted Balaji, who had clashed terribly with Aari for the last 2 days.
When Balaji sat down in the confession room at today's first promo, he said, 'Anger is my nature. I have grown up watching only anger. No one in my life has said what is wrong or right. Only when the people and the people's representative Kamal Haasan pointed out that I understand that what I did was a mistake. I know how to fix it. It is my nature to rise again, no matter how much I fall. Balaji said I would come to the top again, no matter how much I fall.'
Following this, Kamal Haasan praises him, and today's Purmo video ends. Did Balaji really realize his mistake and apologize at this moment when the Bigg Boss show was coming to an end? Or will he fight once again for the remaining two weeks? Netizens are watching Balaji's apology with suspicion. Is his apology genuine? Let's see, depending on that.