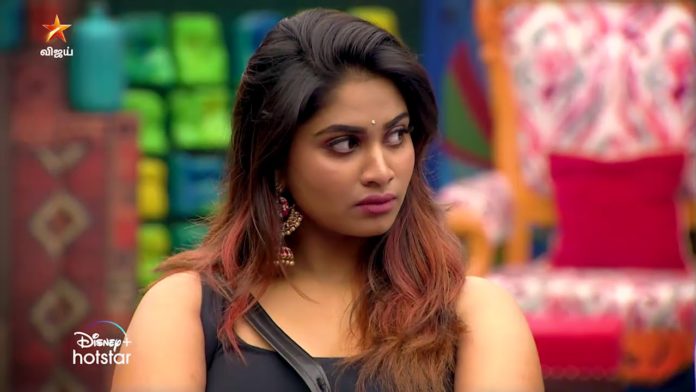 The Open Nomination is taking place inside Bigg Boss house this week. There was an open nomination a few weeks ago, which brought out the best of housemates, so expect some fireworks this week. Competitors have nominated two fellow contestants, and this was shown in today's first promo video.
One of the housemates made a sarcastic comment when Bigg Boss announced that the house captain, Aari, should not be nominated. Then Balaji also makes a funny statement. In this situation, Ramya nominates both Aajeedh and Gabriella and says that both are less involved.
Rio, who nominates Ramya next, says she is his opposition inside Bigg Boss house. Following this, Som, who nominates both Aajeedh and Shivani, says that both of them have not yet showcased their talents.
Gabriella, who is nominating both Aajeedh and Shivani, says that she is nominating Aajeedh for the first time, and she is not sure what both of them are doing inside the BB house. Shivani, who comes after her, nominates Aajeedh and Gabriella. It has been confirmed that Aajeedh, Gabriella, and Shivani have been nominated for this week's eviction from 28th December first promo.