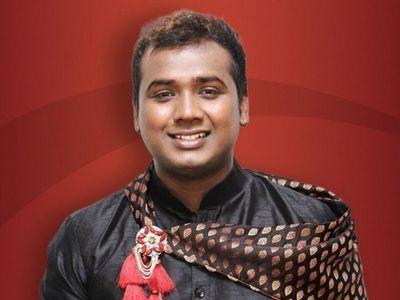 Bigg Boss Telugu season 3 finale week has started on Tuesday 29th October 2019 with fans of all the five contestants are voting in support of their favourite superstars. There is intense competition among all the fan armies on who should win the title of Bigg Boss 3 Telugu. Rahul, Sreemukhi, Ali Reza, Baba Bhaskar and Varun are competing for the title and all these are well known contestants of Bigg Boss, hence this fierce competition.




Bigg Boss Voting Results Friday 1st November 2019
Rahul's Army Widens Gap with 42% Vote Share For Their Favorite Contestant!
Rahul is clearly a hot favorite to win Bigg Boss Telugu 3. His fans have been a big boost to his prospects in this season. Rahul Sipligunj's victory in the ticket to finale tasks was a big upswing for his prospects to win the title. In fact, Rahul gained a lot of new fans after his ticket to finale victory. His closest rival is Sreemukhi who trails by more than 10% vote share. As of Day 5 of Bigg Boss Telugu 3 title winner audience voting, Rahul holds a whopping 42% vote share. It is stunning to see the kind of ardent fans Rahul possesses. In the last 5 days, Rahul has retained his vote share.
Sreemukhi Losing Her Momentum?
Sreemukhi's desperate attempts like dancing in the house to gain the attention of the audience and swing the votes in her favor might not work. However, Rahul fans are ensuring that their votes go to anybody except Sreemukhi.
It is high time that Sreemukhi understands that only looks and charisma will not win her enough votes.  Bigg Boss Telugu 3 is all about gaining the trust of the audience and Rahul Sipligunj has succeeded in doing just that.
Varun Sandesh is at no. 3 with 17% of vote and it's a surprise for many as Varun is expected to perform better than this and even overtake Sreemukhi
Ali and Baba Bhaskar Are out of the Title Winner Race?
Ali Reza is at no. 5 with just 7% vote share and we expected him to do better as Ali's fans were eager to get him back into the show by trending #bringbackalireza. It is evident that Ali has failed as a contestant when it came to showing his prowess as a person rather than a strong physical task performer. Ali's game plan took a deep plunge once he was disqualified from the ticket to finale competition.
Baba Bhaskar is unfortunately at no.4 with 10% vote and it's very less. Baba has gathered huge fans online but it is not converted into votes though
How to vote for Bigg Boss Telugu 3 Title Winner
You can vote by giving missed call method to register vote for your favourite contestant
Bigg Boss 3 Telugu missed call numbers to vote for Bigg Boss Telugu 3 Winner:
| | | |
| --- | --- | --- |
| No | Contestant | Number |
| | | |
| 1 | Varun | 8466 996 714 |
| 2 | Rahul Sipligunj | 8466 996 706 |
| 3 | Sreemukhi | 8466 996 713 |
| 4 | Baba Bhaskar | 8466 996 708 |
| 5 | Ali | 8466 996 711 |
You can vote in HotStar app too by searching for "Bigg Boss 3 Telugu" and clicking on the voting banner.
Also we have our own voting poll where you can vote online, This is an unofficial poll but it would help us with predicting voting results by analysing with various voting polls that are taking place.
Who will be the Bigg Boss 3 Telugu Title Winner?