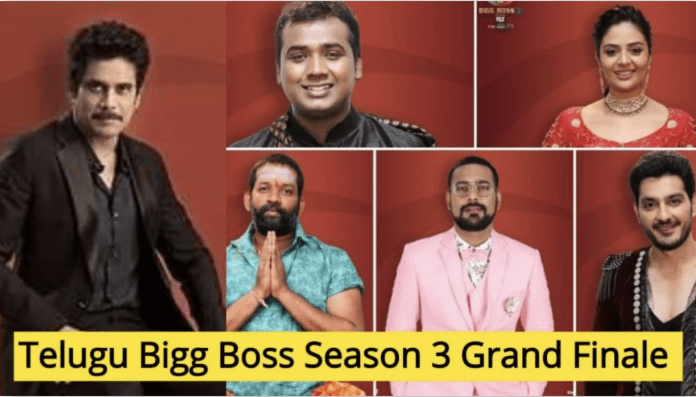 Bigg Boss season 3 finale is live today Sunday 3rd November 2019 and everyone is eagerly waiting to know who the winner of this season. There are various reports that Rahul is the winner of this season and Sreemukhi is the runner and Baba Bhaskar is no. 3. It has not been officially declared so far, Nagarjuna asks the finale contestants about their favourite spots in the Bigg Boss house.
Sreemukhi marks courtyard space. When Nagarjuna asked why this place, Sreemukhi says because her mother came through this gate to meet her.
Baba Bhaskar marks kitchen as his favourite space as he spent most of the time here.
Varun marks his favourite couch in the garden area.
Rahul marks washroom as his favourite place. He says he loves the space because he sings and composes plus it's the place that sets the tensions free.