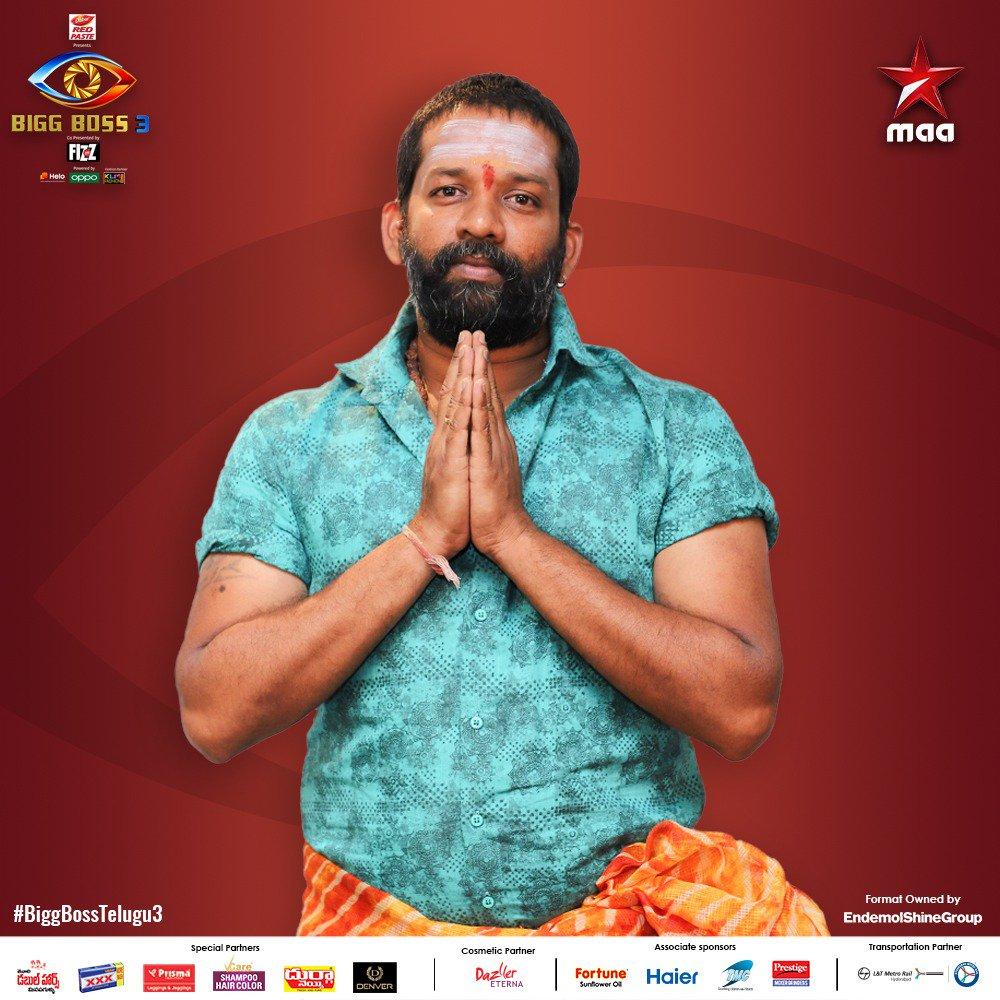 Bigg Boss 3 Telugu finale is in progress today 3rd November 2019 and top 3 remaining contestants were Baba Bhaskar, Rahul and Sreemukhi. Now it has come to time to eliminate one more contestant to announce top 2 finalists. Actor Anjali will be revealing yet another contestant who will get evicted from the reality show. Anjali takes an envelope inside the house that has the contestant's name on it.
Nagarjuna makes an offer to the contestants to take home Rs 10 lakhs. Soon, the makers announce Rs 25 lakhs as the prize amount. However, the finalists refuse again. Actor Anjali announces Baba Bhaskar as the eliminated contestant. Now, Sreemukhi and Rahul will compete to lift the winner's trophy. Baba Bhaskar leaves the Bigg Boss house after taking a selfie with Sreemukhi and Rahul. Sreemukhi and Rahul celebrate and hug each other. Nagarjuna welcomes Baba Bhaskar on the stage. The actor congratulates the contestant for his 15-week journey. He asks why Baba Bhaskar did not accept the money. Baba answers, "I was tempted but wanted my family to decide."
Whom do you think will be Bigg Boss season 3 winner and runner? Comment below.