Big Boss Telugu Season 3 is burning the TRP charts and the sensationalism in the Telugu version of Bigg Boss is at an all time high. The spat between the husband-wife duo, Vithika and Varun, Himaja stepping up for attention, Hema's shocking confessions post evictions is working in the show's favor and Baba's rise at a genuine character are working in the show's favor.
The last week's elimination was gripping and thrilling as Jaffar made his way out as the second elimination of Bigg Boss Telugu 3.
Which Contestants Will Be Eliminated This Week in Bigg Boss 3 Telugu?
The contestants who face the risk of elimination this week are :
Tamanna
Rahul Sipligunj
Vithika Sheru
Punarnavi Bhupalam
Baba Bhaskar
Varun Sandesh is safe from nominations as he is the captain.
Total Votes for Each Contestant Facing Elimination
Rahul – 4 votes
Punarnavi – 4 votes
Tamanna – 3 votes
Vithika – 3 votes
Baba Bhaskar – 3 votes
Punarnavi initially opted for self nomination but later backtracked and went on to nominate Baba Bhaskar and Siva Jyoti.
Here's how the Big Boss Telugu 3 house voted for each contestant:-
Sreemukhi – Rahul, Vithika
Ashu Reddy – Sreemukhi, Tamanna
Himaja – Rahul, Punarnavi
Varun Sandesh – Mahesh, Sreemukhi
Baba Bhaskar – Vithika, Punarnavi
Tamanna – Baba Bhaskar, Rohini
Rahul – Mahesh, Ali
Vithika – Siva Jyothi, Baba Bhaskar
Mahesh – Rahul, Punarnavi
Siva Jyothi – Vithika, Tamanna
Ravi Krishna – Tamanna, Himaja
Ali – Tamanna, Rahul
Rohini – Tamanna, Punarnavi
The much awaited entry of Tamanna into the elimination was finally a reality. Infact, it was a dream come true for most of the audience who were done with her manipulations and lousy attitude.
Varun Sandesh's captaincy is a blessing in disguise for him. If not for his captaincy shield, he was definitely a probably contestant to be nominated.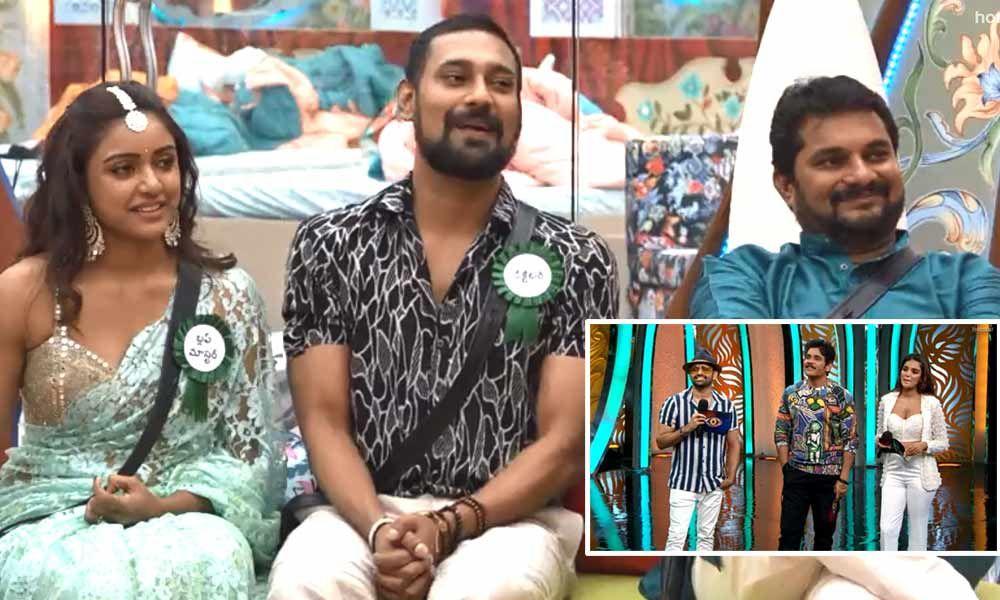 Will Punarnavi's strategy backfire? Only time will tell. However, she enjoys the support of the youth.
Baba Bhaskar's image is being glorified at the right time, especially post the eviction of Jaffar last week. It is likely that Baba Bhaskar will be saved this week.
If Tamanna gets evicted, this will be one of the shortest stays in the Bigg Boss House for any contestant so far.
Audience can vote for their favorite contests through the missed call method or via online voting through the Hotstar app. For the exact procedure to cast a Bigg Boss Telugu vote, follow the detailed procedure on how to vote in Bigg Boss Telugu.
Missed Call Numbers to Vote for Your Favorite Contestants :
Bigg Boss 3 Telugu missed call numbers to vote:
Rahul Sipligunj: 8466996706
Baba Bhaskar: 8466 996 708
Punarnavi Bhupalam: 8466 996 709
Vithika Sheru: 8466996715
Tammana Simhadri: 8466 996 716