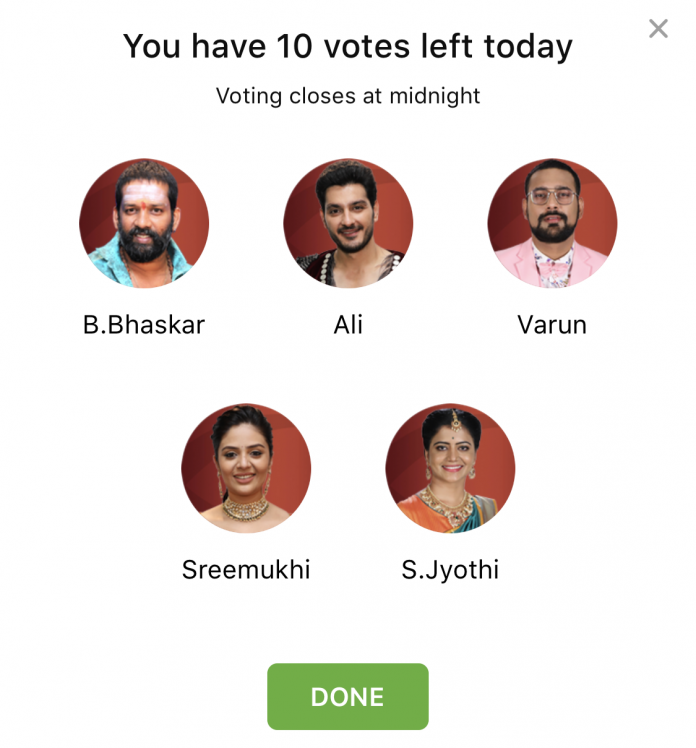 Bigg Boss Telugu 3 enters its 94th day. The drama, chaos, fun and fights continue to a great extent in the Bigg Boss Telugu 3 house. A lot of shoulders have been rubbed this week and Ali's nomination for eliminations is crucial. As Bigg Boss Telugu 3 enters the decisive phase where contestants and audience are already talking about the finals, the thirteenth and final elimination of Bigg Boss Telugu 3 this week will be a very important one.




The weekend episodes promise a lot of action and suspense as the host Nagarjuna digs into the happenings of the week. Though eviction nominations have been announced, it is becoming quite obvious that Ali or Siva Jyothi or Varun will be eliminated this week. However, as reported by the News Crunch, Vithika has been eliminated last week.
How Did the Thirteenth Elimination Nominations and Ticket To Finale Task Take Place?
The contestants were asked to choose cards, each of which had a battery percentage written on it. The contestants started off with that amount of battery. According to Bigg Boss' instructions, the first two contestants to ring the bell upon hearing the buzzer will be allowed to compete. The winner recharges his/her battery while the loser will lose some % of battery.
Ali Reza Was Leading on Day 1, Gets Penalized By Bigg Boss During Task with Baba Bhaskar
Ali Reza and Baba Bhaskar's hunger to win took a violent turn. Ali Reza is known for his exhibition of physical power in tasks. This time it was equally fought between Baba Bhaskar and Ali Reza. Ali was physically stronger among the two and defended his position in the muddy area pretty strongly. Though Ali was accused by Bigg Boss of getting physical, Baba Bhaskar was equally physical and provoked Ali beyond limits, Ali fans believe. As a result of Bigg Boss' announcement, Ali Reza's battery was reset to 0% and he lost his lead to win the ticket to finale.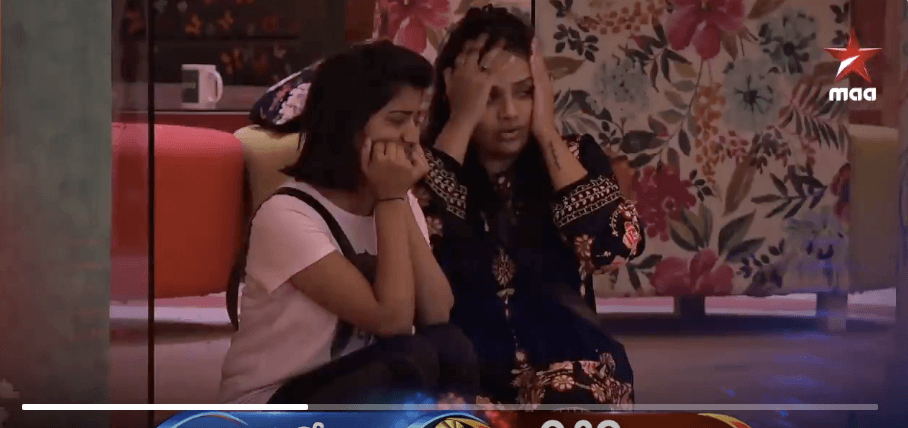 Sreemukhi Fails to Prove That She is As Good As Rahul With Tasks
Sreemukhi had a level playing field with Rahul to prove his supremacy over him when it came to performances in tasks. However, Sreemukhi showed lack of determination while the rest of house (excluding Varun) were fighting to get saved and win the ticket to finale. In a huge snub to Sreemukhi, she was unable to face Rahul after he won the ticket to finale task.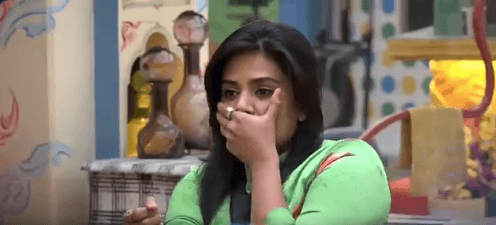 Final Ticket to Finale Standings for Bigg Boss Telugu 3
Rahul – 50%
Ali and Varun – 0%
Sreemukhi and Siva Jyothi – 10%
Baba Bhaskar – 20%
This week's nominations will be an exciting one to watch as all the contestants who were nominated were touted as favorites to enter the finals of Bigg Boss Telugu 3.
Sreemukhi
Ali
Varun
Siva Jyothi
Baba Bhaskar
Bigg Boss 3 Telugu missed call numbers to vote for Twelfth Elimination Week 13:
| | | |
| --- | --- | --- |
| No | Contestant | Number |
| | | |
| 1 | Varun | 8466 996 714 |
| 2 | Rahul Sipligunj | 8466 996 706 |
| 3 | Siva Jyothi | 8466 996 701 |
| 4 | Baba Bhaskar | 8466 996 708 |
| 5 | Ali | 8466 996 711 |
| 6 | Sreemukhi | 8466 996 713 |
Bigg Boss Telugu 3 Elimination Voting Results for Final Thirteenth Elimination
Which Contestant Will Get Saved This Week?