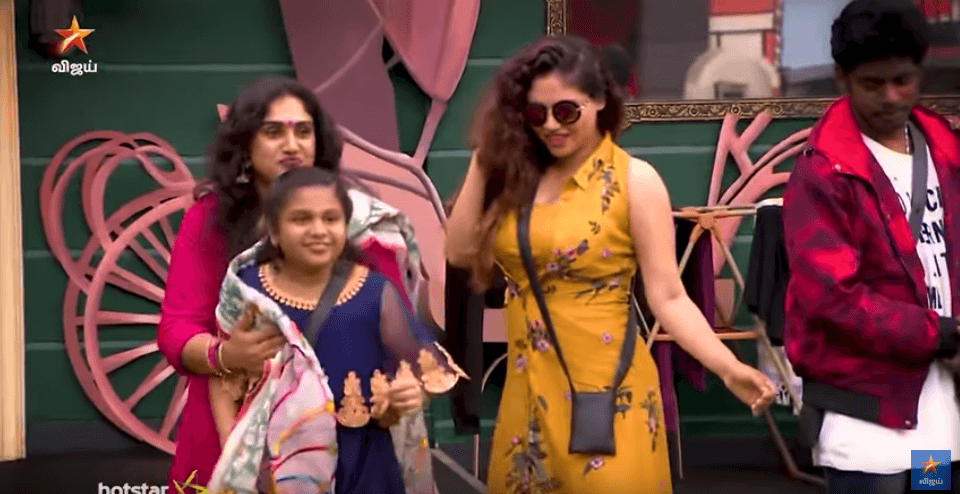 Another happy even at the Bigg Boss house on September 12, 2019 after Tharshan's mother and sister entered Bigg Boss house another housemates family members also entered the house. It was none other than Vanitha's and her daughters entered the house with the song "Vaayadi Petha Pulla" playing in the background.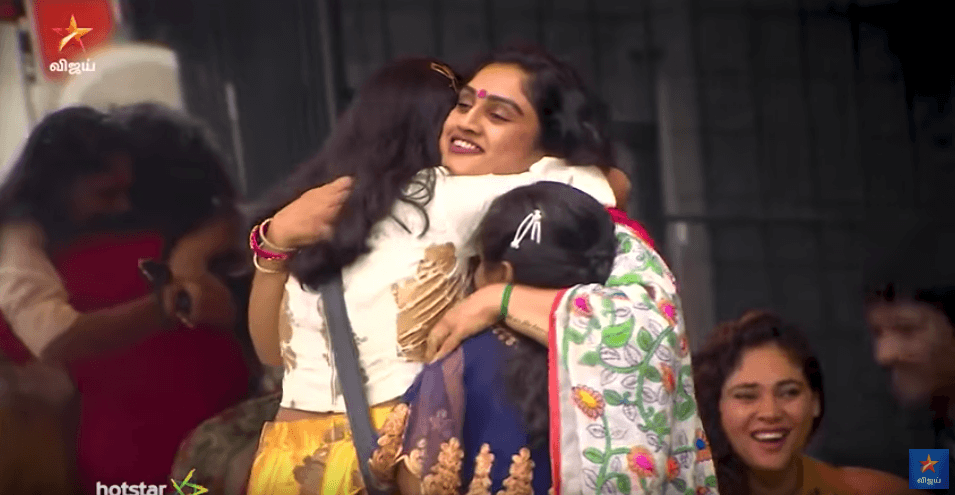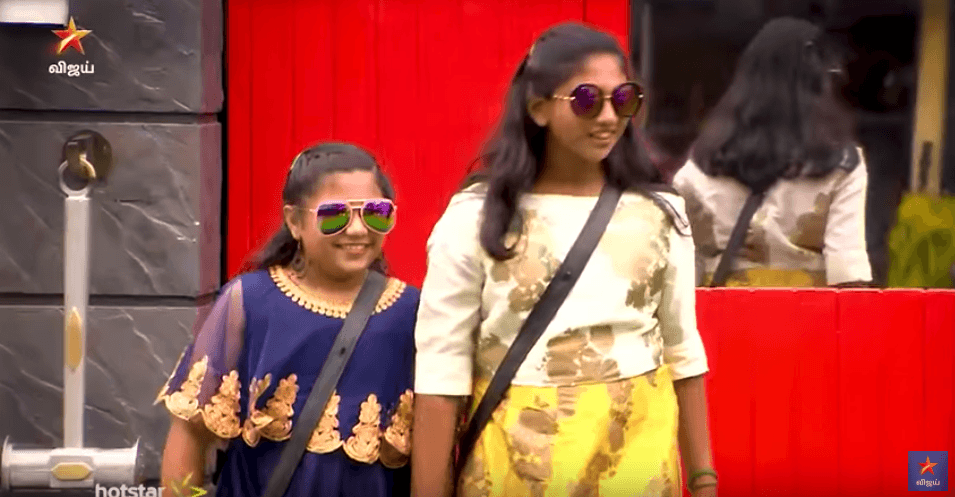 Vanitha seemed to be really happy seeing them and hugs them for a long time. She then feeds her daughters with her own hands which was a feel good moment even for Vanitha haters. Then Vanitha was seen crying while her daughters were hugging and consoling them. Then all the housemates were seen playing with them and Tharshan lifted one of her daughters while Losliya was seen smiling at the back. The promo ended on a happy note.




Vanitha is trailing on Bigg Boss Vote and if you wish to see her next week and ensure she stays in the house vote online.