Bigg Boss Tamil 3 is ripping the charts apart in terms of TRPs. The show brings surprises and sensationalism at regular intervals, thanks to the diverse contestants. There is no dearth in terms of drama, romance, fights or sobs in this season of Bigg Boss Tamil. The show began with 16 contestants among which Fathima Babu, Vanitha, Mohan Vaidya, Meera Mithun and Reshma were shown the door. Saravanan's eviction is the most recent of all owing to his controversies.
Losliya, Abirami and Sakshi are the nominations for eliminations this week. However, there are rumours stating that this week might be elimination free.
இந்தா இருக்கு கிஃப்டு!#Day46 #Promo1 #பிக்பாஸ் – தினமும் இரவு 9:30 மணிக்கு உங்கள் விஜயில்.. #BiggBossTamil3 #BiggBossTamil #VijayTelevision pic.twitter.com/0xg0VZtZ0M

— Vijay Television (@vijaytelevision) August 8, 2019
Kasthuri Shankar Arrives in a Gift Box!
The entry of wild card contestants are a crucial phase in every season of Bigg Boss and this season will be no different.
The first wild card entrant of Bigg Boss Tamil 3 is Kasthuri Shankar, who enters the Bigg Boss house in a wrapped gift box. Losliya and fellow contestants opened the box with a lot of excitement. However, little did they know about the entry of their first wild card contestant would happen in this manner.
Kasthuri greets fellow contestants in the house and apparently has a lot of questions to be asked to Sakshi. Only time will reveal what the questions were and how the entry of Kasthuri Shankar will change the dynamics of the house.
Earlier this week, there were reports about Kasthuri Shankar's meeting with Meera Mithun. However, the details of their conversation is unknown. Apparently, from Kasthuri's first promo in Bigg Boss Tamil 3, it is obvious that Meera Mithun has provided Kasthuri with a lot of inputs about the current trends in the house.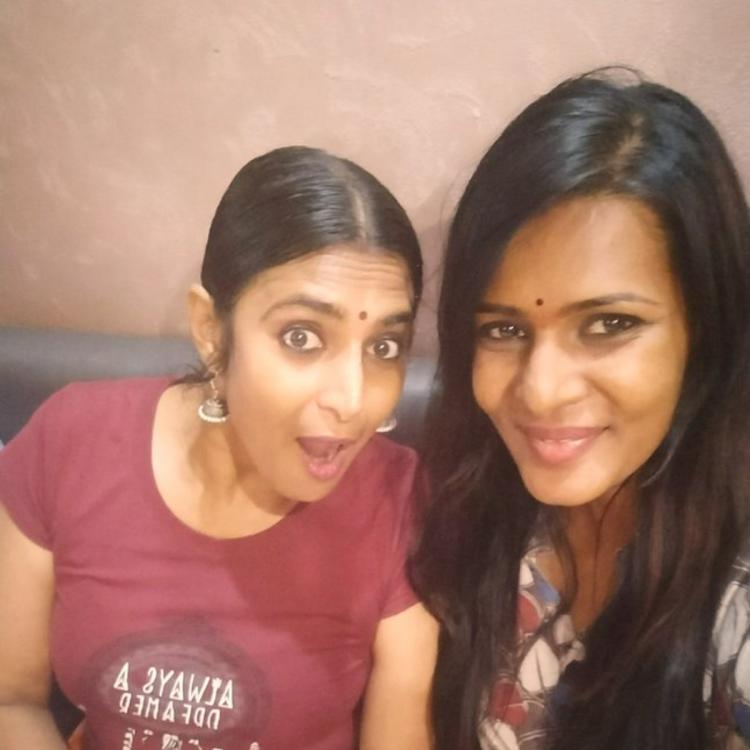 Will Kasthuri Shankar be a significant factor in the proceedings of the house from now? Let us know in the comments below.