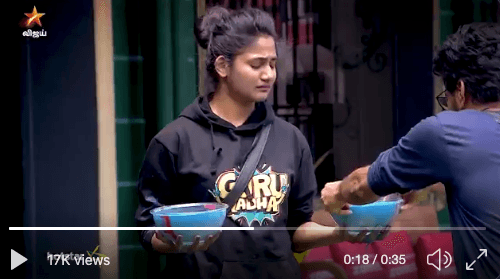 Bigg Boss season 3 Tamil Day 78 falls on September 9, 2019 which is a Monday hence it's time to elect new Captain of the house. The advantage of being Captain of Bigg Boss house is you cannot be nominated and safe from elimination. Bigg Boss announces a new competition to the three shortlisted housemates to select one of them as captain.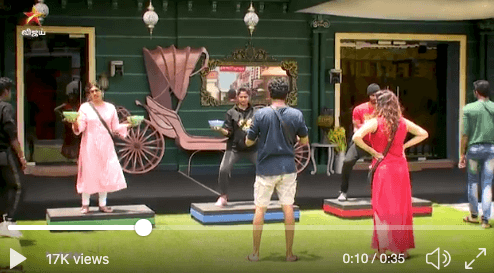 The new task involves Vanitha, Losliya and Tharshan the shortlisted candidates for captain standing on blocks with coloured water in bowl. As soon as task starts Vanitha gave up and lose the chance of becoming captain again, now she will be nominated for elimination this week. She gave up because she couldn't take it why Cheran got eliminated yesterday. Even though Cheran told her not to give up and play well in competitions, she gave up.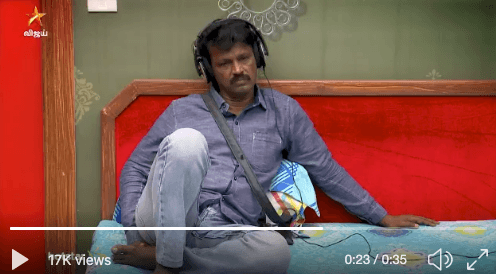 Cheran is observing all this sitting inside the secret room. Next Tharshan gave up saying his legs are paining and ultimately the only person left is Losliya. She is declared as winner and becomes the new captain of the house. When Losliya confronts Tharshan why he gave up he said he couldn't take it as his legs are paining which was not true. Let's hope this doesn't prove costly to him and get him nominated for this week's elimination.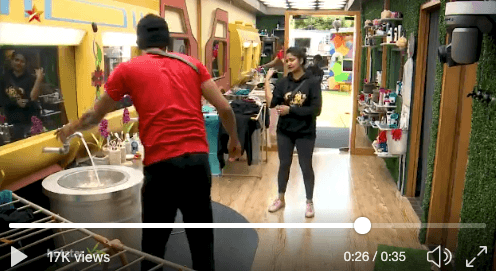 Who will get nominated for Elimination this week Bigg boss
We know for sure Vanitha will get nominated for elimination for her behaviour last week.
Kavin already got nominated by Bigg Boss for elimination owing to his non participation in competition.
Tharshan may get nominated for his detached behaviour this week.




We will have to wait and watch tonight's episode for final list.
#Day78 #Promo1 #பிக்பாஸ் இல்லத்தில் இன்று.. #BiggBossTamil – தினமும் இரவு 9:30 மணிக்கு உங்கள் விஜயில்.. #BiggBossTamil3 #VijayTelevision pic.twitter.com/I0hyv5pNtc

— Vijay Television (@vijaytelevision) September 9, 2019