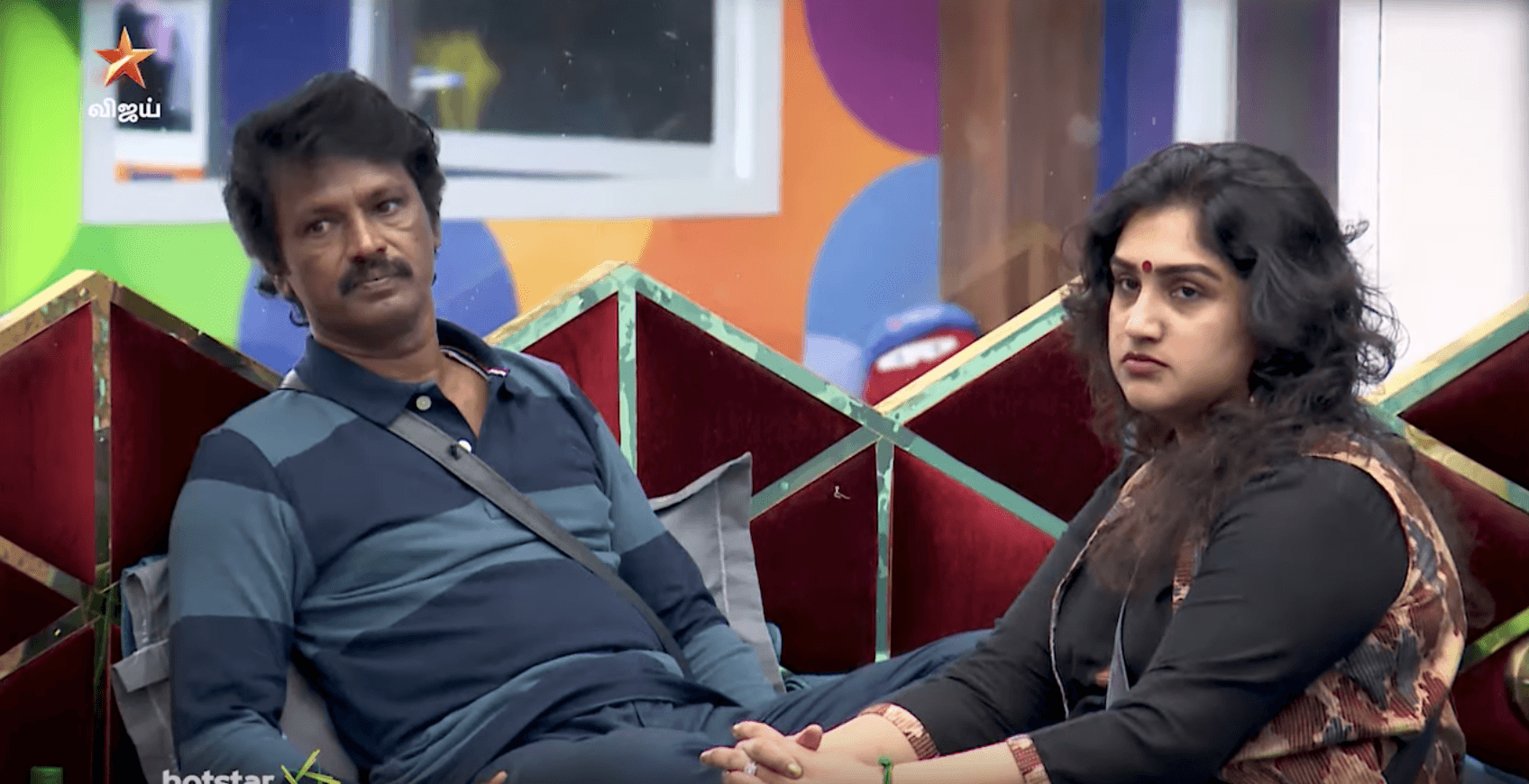 This is the third promo of Bigg Boss 3 Tamil September 6, 2019. Promo starts with Vanitha questioning Cheran why the person responsible to help him is not helping him, Vanitha being captain of the house has every right to question. She says Cheran shouldn't complaint later if that person doesn't help and we are shown Sherin playing with Tharshan which indrectly shows that Vanitha is pointing to Sherin.




Then we see Sherin asking in kitchen what needs to be done and Vanitha is arguing she doesn't have to do anything now. Sherin says lunch is already ready but Vanitha continues shouting saying Sherin should learn to work with her team and not sit idle. Sherin shouts back saying I dont know to work and only you're the person who works here.

Sherin talks to Sakshi in restroom that this is not a jail and Vanitha is not her warden and that she doesn't have to do whatever Vanitha says for 24 hours. Do you think Sherin is correct, Share your views below.