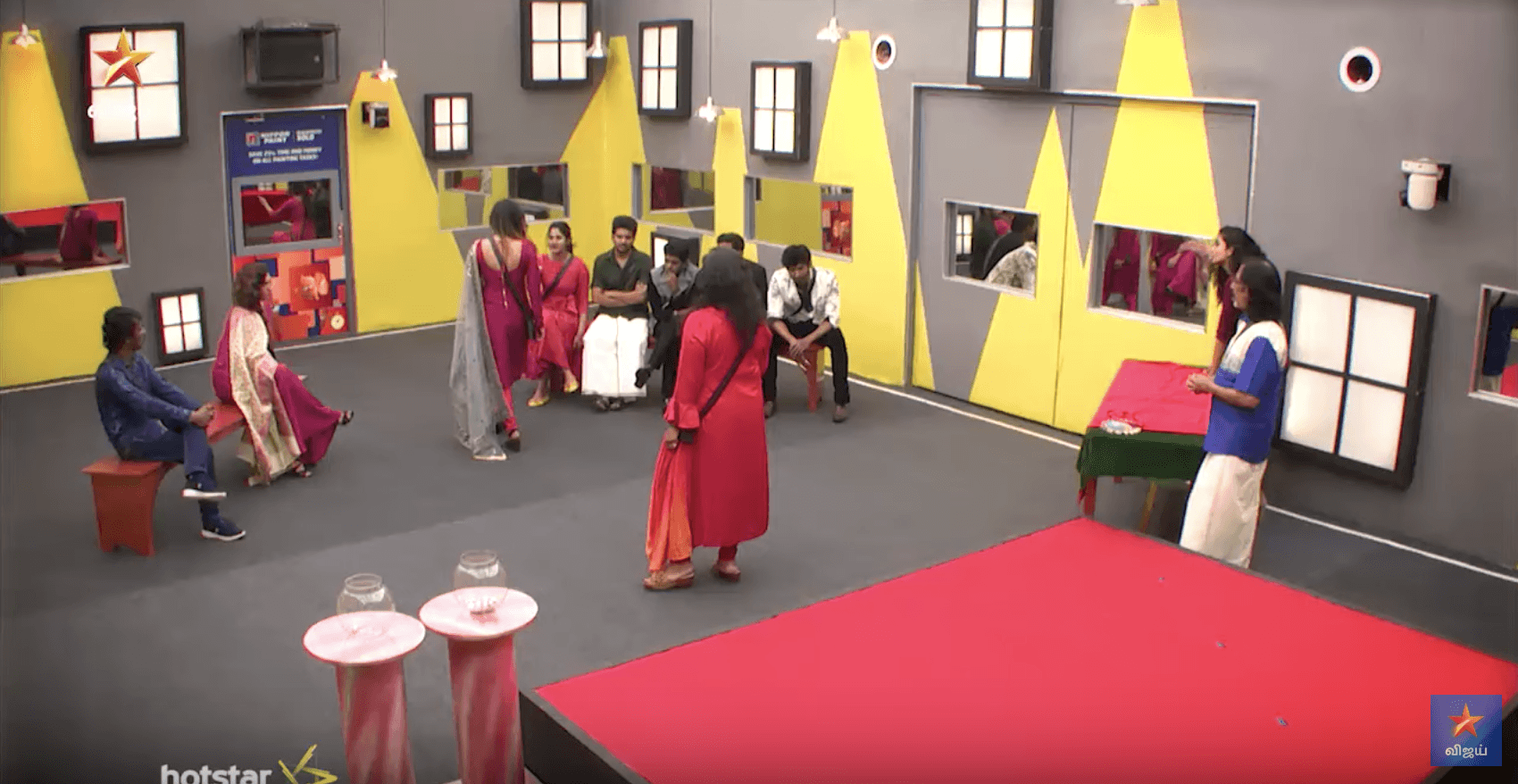 This is the continuation to last Promo video of Bigg Boss Season 3 Tamil which is airing on September 6, 2019. Losliya was awarded with Pachondhi(Chameleon) Award which says she is the most changing person in the house and a person who is not reliable. Losliya couldn't take it and threw it away.




Mohan Vaidhya got angry and told her to throw it on road and Sakshi who gave her the award couldn't take it and walked away. Now Sakshi on returning back started arguing with Losliya. Losliya told her that she is targeting her while Sakshi said she is talking to camera and not to her. Now Losliya got more angry as Sakshi started talking to her without respect and told her to shut up. Losliya couldn't take it anymore told Sakshi to shut up and move on.
Do you think Sakshi will take revenge on Losliya over Kavin's issue. We have to wait and watch tonight. Losliya deserves the Pachondhi award or not Vote here.