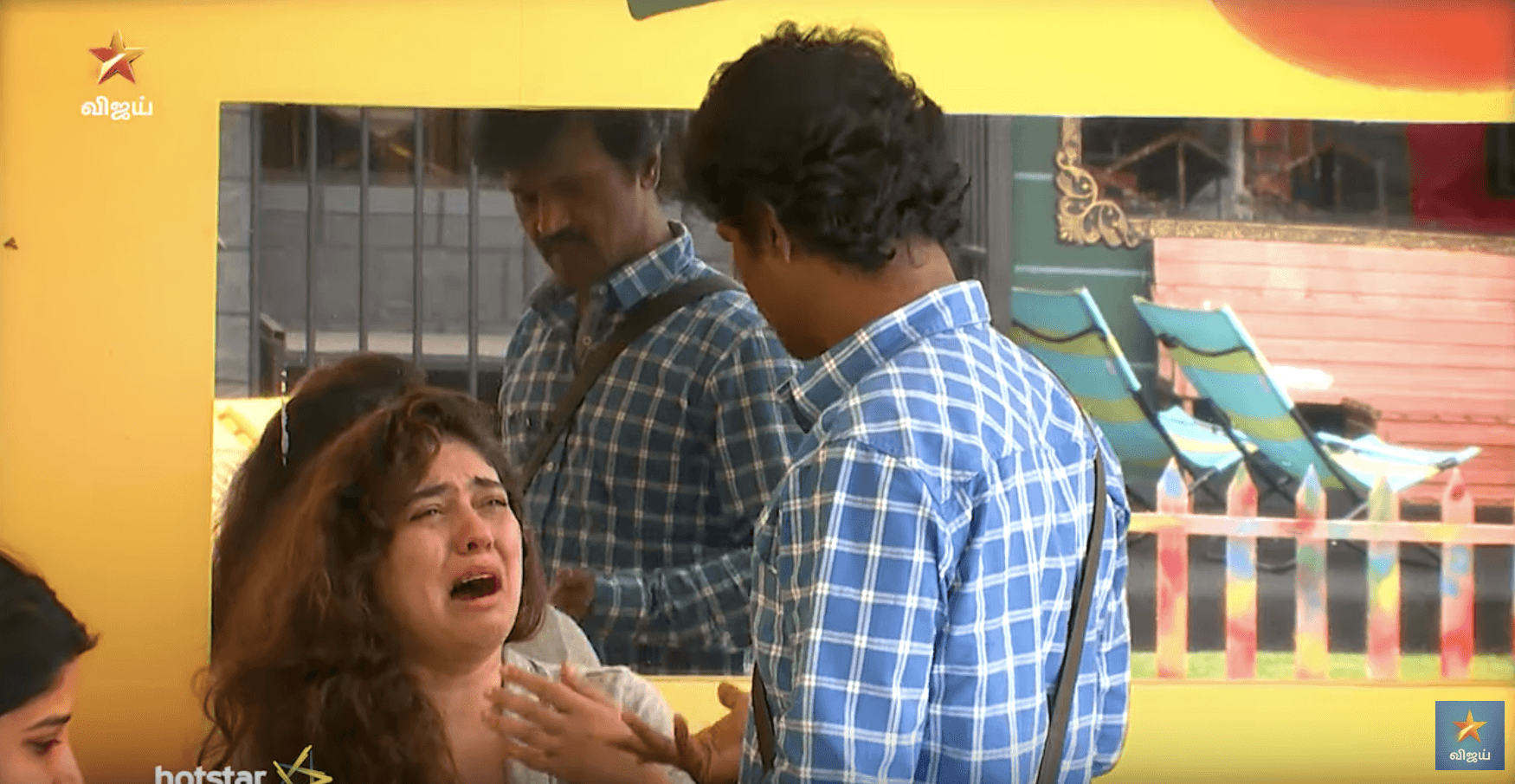 Bigg Boss Season 3 Tamil September 5, 2019 started with controversies with Vanitha calling relationship between Sherin and Tharshan as affair. Sherin fought back and there was a lot of arguments between them. Finally Sherin questioned Tharshan if she is forcing him to love her. We can see in this promo video that Sherin is crying and Vanitha is the main reason for this.




She was the one who started abusing Sherin out of nowhere and created this huge incident. Sherin is seen crying and Cheran coming to her rescue. He started consoling her, while Sherin says how can I keep quiet when Vanitha says I have an affair with Tharshan, Sakshi is seen with Sherin here. Cheran says why do you need to give explanation to her allegations.
Then Sherin with folded hands cries I could have tolerated if anyone else would have said this, but Vanitha being my friend I couldn't take it. Sherin says she doesn't want to talk with Vanitha or with Tharshan or at home. Tharshan is seen lying on the floor and crying while Cheran trying his best to wipe off tears from Sherin and console her.
If you think Sherin is correct, vote at Big Boss Vote online.