Bigg Boss Season 3 Tamil is at its full swing with re-entry of contestants Abhirami, Mohan Vaidy and Sakshi. There is also a fight between Vanitha and Kavin, Sandy being Kavin's side trying to recruit Abhirami to their team. He says Abhirami is the only returning contestant who came inside with no expectations and no grudges, he added that she came inside the same way she left the house.




Don't forget to vote and save your favourite Bigg Boss contestant. You can get information on Bigg Boss online vote here. As of today Sherin has the least number of votes and Kavin is leading the votes.
Did Abhirami come inside with a plan?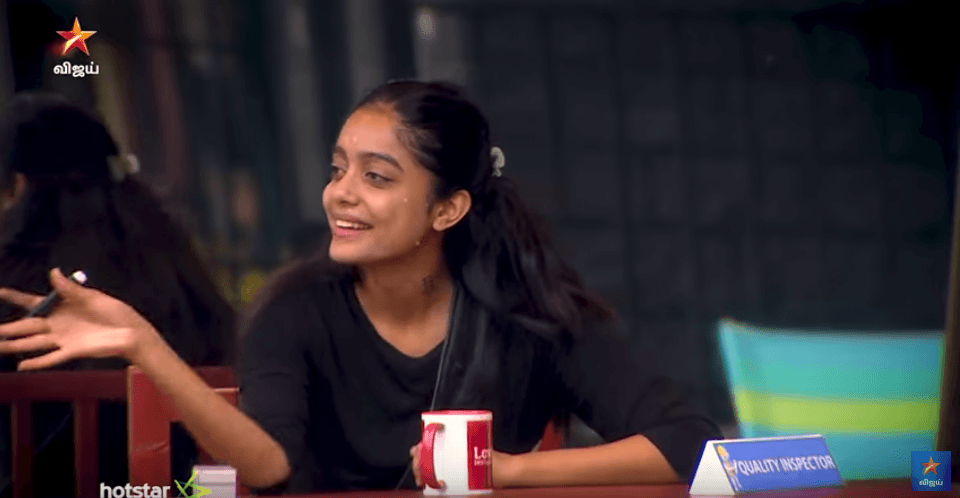 Abhirami replied that she came inside to have fun and doesn't have any plan with a smile. It looked as if she has something in mind, Maybe she will confront Mugen about his girlfriend and their love. We have to wait and watch.
Sakshi and Mohan Vaidya seeking Revenge?

Sandy replied that Sakshi and Mohan Vaidya have come back inside to seek revenge. We have seen a video released by Sakshi earlier about confronting Kavin, Will she do that. Will she get help from Vanitha to attack Kavin and help Sherin win more votes. Mohan Vaidya will definitely target Sandy as he was the one who was making fun of him after he left Bigg Boss house. Mohan Vaidya was seen crying in one of the interviews as Sandy was portraying him in a bad light. Will he take revenge on Sandy and boy's gang. We have to wait and watch.