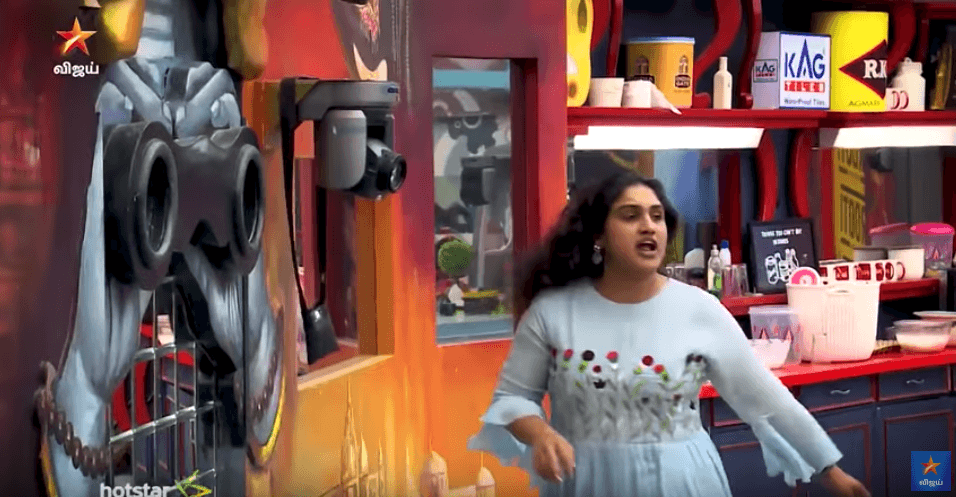 Bigg Boss Season 3 Tamil has got back his usual mojo thanks to Vanitha who is creating a huge controversy with Kavin. After the elimination nomination for week 11, Vanitha is really angry with Kavin for nominating Chera and Sherin. She cannot withstand the fake reasons given by Kavin that Cheran and Sherin has seen huge success in their real life and hence they need not win this game and hence he is nominating them.




Vanitha is questioning Bigg Boss by hanging her microphone which is against the rules, she is saying she cannot continue and needs explanation on how Kavin can nominate Sherin and Cheran with those fake reasons. She is asking are we fools to accept what Kavin said just now. She cannot digest the fact that Kavin nominated Cheran because he won award for his movie and Sherin acted in hit movies and hence nominated her. She is asking what is this nonsense Bigg Boss?
Kavin Shouts back at Vanitha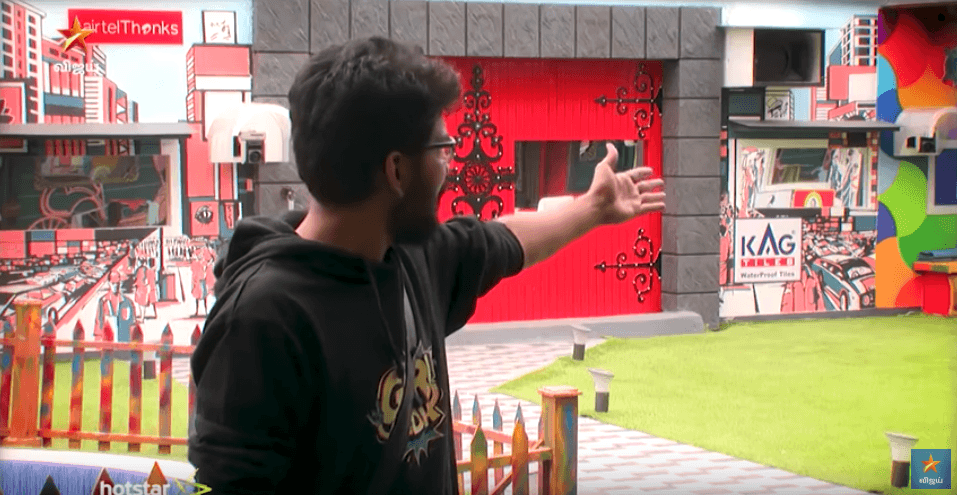 Kavin shouts back at Vanitha and talking about her personal life. He is asking if his problem or whatever problem she faced are they same. Sandy supports Kavin and calls Vanitha mad and talking nonsense. He says Vanitha is talking things out of emotion or just talking to create controversy.
Do you agree with Vanitha or Do you agree with Kavin? Share your views below.