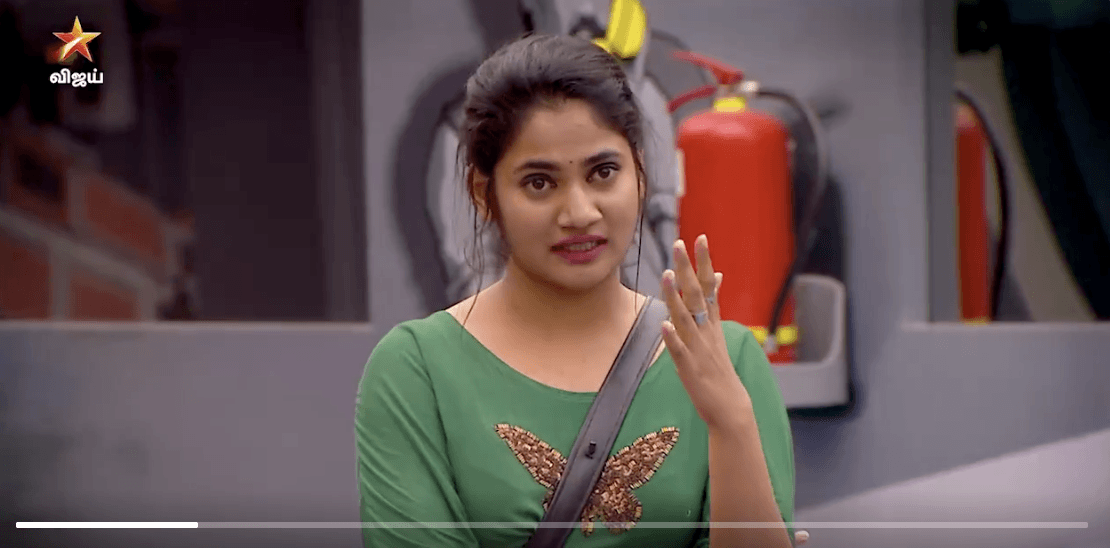 Bigg Boss Tamil September 26 second promo is released which shows a situation filled anxiety. In promo 2, Losliya warns Kavin not to go out of the house. Kavin replies to Losliya that do what I said to you and remember about that only. Then Losliya replied that she doesn't remember anything. Suddenly Kavin replied to Losliya that, if you don't remember anything take the photo of your father then you can recognise for why you came to Bigg Boss. He said to Losliya in a really rude manner. Losliya sitting on a bed and weeping. Then Kavin came with his suitcase and her father's picture. Kavin advised Losliya about don't overthink and play the game and come out.




Losliya replied to Kavin that she knows and she is here BB house only for her parents. If it's not she will go out earlier. Kavin replied for that is so don't stop me and I know why I am here.
Today's episode is going to be an excessive unease episode. Everyone is so tensed in the promo. This time kavin take correct decision. If he is the Man of his words, definitely he will get out the house today itself. Also this is the Right time to Kavin leave the show!
Sandy and Losliya doing too much drama. After all this is just a game. Kavin know how to play the game and his problems. Kavin decision is correct let him go and we forget the past. If he left earlier would've been nicer. He is escaping Anyhow this is a good decision. If it's true he is brilliant. All the best for his future, he has all the success in his Life. Wait and watch today's episode.
#Day95 #Promo2 #பிக்பாஸ் இல்லத்தில் இன்று.. #BiggBossTamil – தினமும் இரவு 9:30 மணிக்கு உங்கள் விஜயில்.. #BiggBossTamil3 #VijayTelevision pic.twitter.com/V1PmzH94M5

— Vijay Television (@vijaytelevision) September 26, 2019