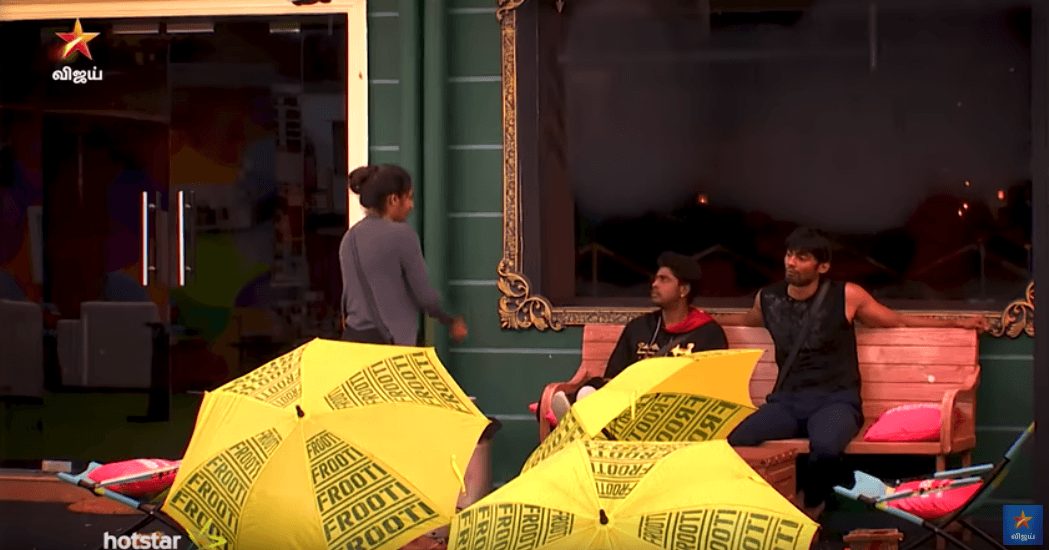 Bigg Boss Tamil September 20 first promo video is out which shows Losliya and Sandy are in an argument. Bigg Boss sShow is going on with Serious tasks, and the tasks of this week will select a person directly to the finale. Contestants are playing games so seriously, and each one is competing for Tickets to finale. In Today's Episode's Promo Where Losliya Supporting Kavin about the last task of giving points to each contestant. Losliya Asking Sandy that Why You Gave 7th Position to Kavin and You can Give me the 7th, and 6th for Kavin because it's essential the points for finale Tickets. Also, She asked Sandy about the balloon task on why he poped Kavin's balloon when he is his best friend, and she said that Sandy should have supported Kavin to get points. Losliya is not giving a chance to Sandy forreplying and Sandy is interrupting Losliya that if you are not allowing me to talk then how can I explain what really happened. Kavin is also seen supporting Losliya during that time.




Kavin already showed face to sandy to support Losliya in the previous tasks. Kavin and Sandy are best friends throughout the show but we can see that the Arguments between them because of Losliya. Note that Losliya is also a member of the group 'we are the Boys' where Sandy is the head of the group. In today's first promo we can see Losliya also having make argument with sandy. That means, when the show moves to the last weeks, no relationships are exist, the contestants will focus on winning the game. In the mean time we can see Kavin and Losliya's relationship is going stronger.


Kavin and Losliya are in last positions in this week's Tasks, it seems they can't get Tickets to Finale. But Votes are in favourable to Kavin. He is in the leading Position. It shows that he will not get evicted this week, but will his relationship with Sandy will get strained further, We have to wait and watch.