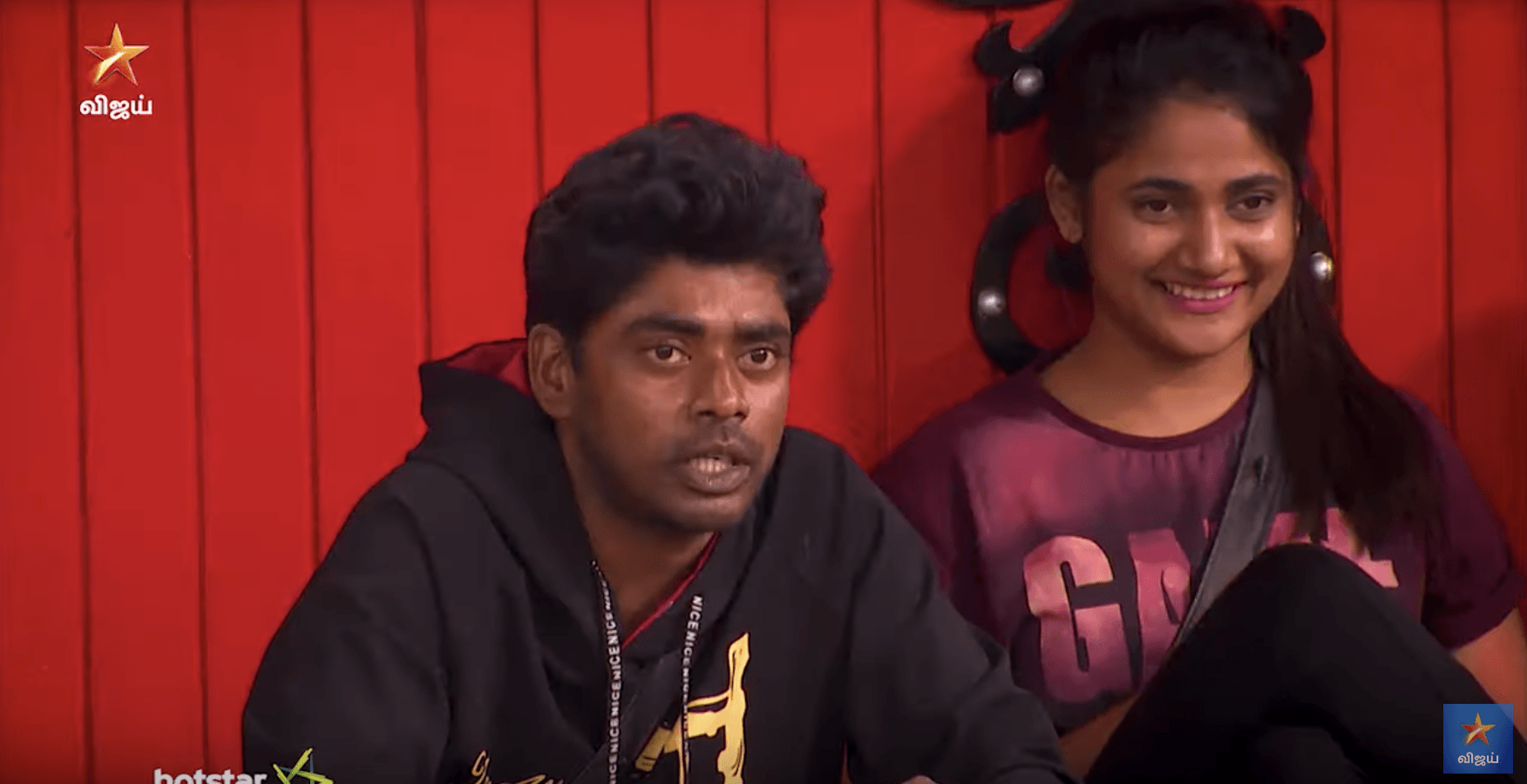 Bigg Boss Tamil Season 3 enters its 83rd day and the weekend promises to be entertaining as ever. The host Kamal Hassan has a lot of things to ponder upon considering an eventful week passed by.




A lot of speculations about the real face about the Boys group is out in the open. However, real friendship is not about hanging out together and having fun. It is about standing up for the friend when it matters.
Why Did Kamal Hassan Appreciate Sandy?
When Kavin was going through a rough phase, the boys did not involve themselves much in his relationship drama. However, when Kavin was disappointed with Sandy making jokes in inappropriate situations, Sandy did not confront Kavin.
Sandy was well aware about what Kavin was going through and even though he scolded him, Sandy did not respond back.
Also, when Losliya's parents were in the house, Kavin was sitting alone outside the bathroom. When Sandy cracked jokes when it was not the right situation, Kavin lost his temper. Sandy went into the bathroom and wept. He came out of the bathroom and convinced Kavin to come and have fun with them.
"Do not become a victim of depression" – Kamal Hassan to Kavin
#Day83 #Promo3 #பிக்பாஸ் இல் இன்று.. #BiggBossTamil – தினமும் இரவு 9:30 மணிக்கு உங்கள் விஜயில்.. #BiggBossTamil3 #KamalHaasan #VijayTelevision pic.twitter.com/lPumY6hxM0

— Vijay Television (@vijaytelevision) September 14, 2019
Will Kavin realize the value of Sandy's friendship?