Bigg Boss Tamil Season 3 enters its 83rd day and the weekend promises to be entertaining as ever. The host Kamal Hassan has a lot of things to ponder upon considering an eventful week passed by.
The family members of the contestants made their way into the house and this cheered up the morale of the contestants to a great extent. The audience were most excited about seeing Losliya's father in the Bigg Boss house.
Kamal Hassan Lauds Losliya's Father
The drama was intense as Losliya's father, Mr. Mariyanesan was angry about his daughter's relationship with Kavin. He was visibly depressed and shouted at his daughter as Losliya was in tears.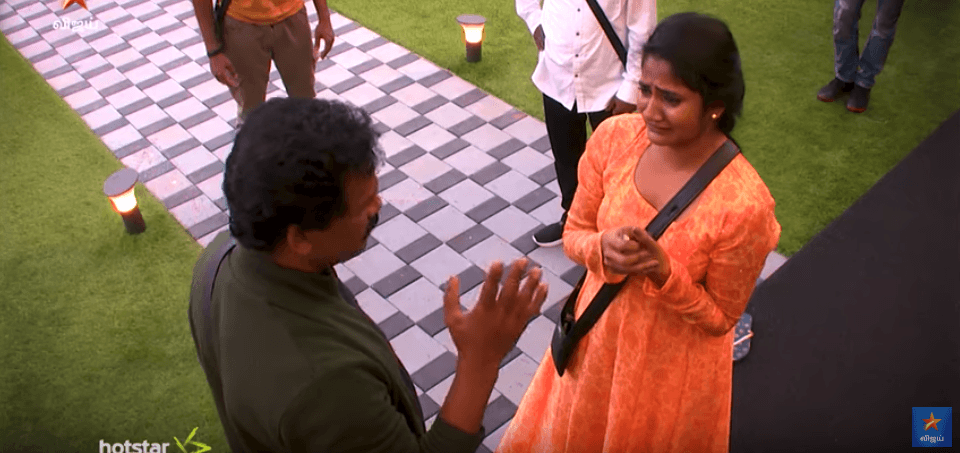 He advised his daughter and consoled her eventually. He requested her to play the game and come back. It was evident that Losliya's parents gave a thumbs down to their relationship.
#Day83 #Promo2 #பிக்பாஸ் இல் இன்று.. #BiggBossTamil – தினமும் இரவு 9:30 மணிக்கு உங்கள் விஜயில்.. #BiggBossTamil3 #KamalHaasan #VijayTelevision pic.twitter.com/U0zTYYzK94

— Vijay Television (@vijaytelevision) September 14, 2019
Though Losliya's father shouted at his daughter, he was very polite and courteous with Kavin. This impressed Kamal Hassan in a huge way. Kamal Hassan quoted, "Losliya's father dealt with the issue in a better way than what I would have done for my daughter".




When Kamal quoted the above sentence, Losliya was proud and in tears while her father was happy to be recognized for his actions.
However, the audience are wondering why Kamal had to compare him with Losliya's father in this situation. Was Kamal not liking Kavin and Losliya's relationship too?
Let us know in the comments below.